Kerala has been one of the first states of India in terms of controlling the COVID-19 crisis. Even though the cases are still increasing in other parts of the country, the state government has set up some obligatory regulations that need to be followed until the pandemic ends. This includes Rs. 10k fine on someone who doesn't wear a mask publicly.
Apart from having the best literacy rate in the country, Kerala has some more hidden wonders which we aren't aware of. So, here are some unknown facts about Kerala that you should know:
Unknown Facts About Kerala
Kerala's state government has made a policy that has made sex-change surgeries in government hospitals free.
It has been the biggest struggle for trans people to pay for their sex reassignment surgeries. In 2018, the Kerala state government assigned three government hospitals that provide the same surgery for free.
Kerala has the highest female to male ratio.
Followed by Pondicherry, Kerala is the first state to have a female-to-male ratio higher than 0.99. It has 1084 females per 1000 males with a rate of 1.084 which is higher than the national figure of 0.94. It is one of the most famous facts about Kerela.
Kerala produces 90% of the rubber produced in India.
Kerala is the largest producer of rubber in India, making India the 4th largest rubber producer in the world. Around 5.45 hectares of land in the state is being used for rubber cultivation.
Kerala enjoys the highest media exposure.
The National Family Health Survey compiled a list of states basis their exposure to media. 99% of males and 94% of females have access to media in the state of Kerala. It is because the newspapers are printed in 9 different languages in Kerala.
The backwaters cover almost half-length of the state.
Having a network of backwaters, which includes turquoise and serene streams and canals, Kerala is a state having almost half being covered by water. The beautifully interwoven backwaters network is mostly composed of lagoons and lakes that lie parallel to the Arabian Sea.
Kodinhi, a village in Kerala, has about 400 pairs of twins.
Due to having a large number of twins born every year, Kodinhi is also called the Twin Town. The village is situated close to the town of Tirurangadi and, as of 2008, is home to around 2,000 families.
Kerala has the least infant mortality rate.
According to the Sample Registration System (SRS) survey conducted by the Registrar General of India, Kerala's Infant Mortality Rate is 10 per 1,000 live births.
Highest per capita alcohol consumption
According to a study by BBC, Kerala's per capita alcohol consumption is over 8 liters per person every year. It is more than Punjab and Haryana.
India's first coir factory was set up in Kerala.
Kerala supplies 60% of the total global white coir fiber. The first-ever coir factory in India was set up in Alleppey in 1859. It is often unknown facts about Kerela.
Home to one of the world's hottest hotspot
The Western Ghats are home to the world's eight hottest hotspots. Evergreen forest in Wayanad is the transitional point for northern hotspots. After this, the southern section of the natural hotspots begins.
Jackfruit is the official fruit of Kerala.
Many of us aren't aware of the fact that many states have an official fruit. Where jackfruit is the official fruit of Kerala, Mango is the official fruit of Telangana.
The highest point in India is in Kerala (excluding Himalayas).
Anamudi peak of the Anaimalai range is called the 'Everest of South India'. It has a height of 8133 ft. It is the highest point on the Western Ghats and the tallest in India after the Himalayan mountains. It shares the border with Idukki and Ernakulam districts.
Zero Homeless State
Kerala government began a scheme, directed towards making the state first in India with zero homeless citizens. Project LIFE (Livelihood, Inclusion, Financial Empowerment) was curated in 2016 with a deadline of 5 years. More than 1.5 lakh homeless and landless families have been given with either homes or land to enhance living conditions in the state.
India's first digital state
In February 2016, India's then President, Pranab Mukherjee, awarded Kerala with the title of the first digital state in the country. Kerala has the highest telecom literacy in the country, with almost 100% mobile connectivity and 75% internet connectivity.
World's first baby-friendly state
According to WHO, Kerala is the world's first baby-friendly state since August 2002. The UNICEF sponsored baby-friendly initiative was launched in 1992 and adopted by Kerala in 1993. It concentrates on the breastfeeding practices that are necessary for keeping a healthy development graph of a child. Hospitals and health professionals are encouraged in giving supervised steps for breastfeeding to new mothers. More than 80% of hospitals are baby-friendly in the state, including the private sector and not a single cradle is found in these hospitals.
A Keralite fashion designer, Beena Kannan holds a Guinness World Record for designing the world's longest saree.
Beena Kannan is an Indian saree designer from Kottayam, Kerala attracted attention when the longest ever silk sari created by her (half a km long) entered the Guinness Book of Records and Limca Book of Records in 2007. She has launched her sari designs in UAE (2007) and the USA (2009).
Lulu Group International is owned by a Keralite businessman.
Yussuff Ali M.A. is a UAE-based Indian billionaire businessman who is from Nattika, a small town in Thrissur district, Kerala. He is the chairman and managing director of LuLu Group International that owns the Lulu Hypermarket chain worldwide and LuLu International Shopping Mall.
Kerala has the world's best drive-in beach.
Muzhappilangad beach of Kerala, which runs parallel to NH 66, is the longest drive-in beach in Asia. According to BBC, it ranks amongst the world's top 6 beaches for driving. You can have a 4 km drive on the sandy beach. Its arched territory is adjoined by black rocks and the nearby Dharmadam island is evident from the shores. This is of the most interesting facts about Kerela.
Ranks first in Institutional Delivery
With a whopping rate of 99.9%, Kerala has the highest rate of institutional delivery. According to the National Family Health Survey, almost 100% of infants are born in hospitals and medical institutions.
Home to some rarest wetlands
Kerala is home to three prominent wetland sites; Ashtamudi lake, Vembanad-Kol wetland, and Sasthamkotta lake.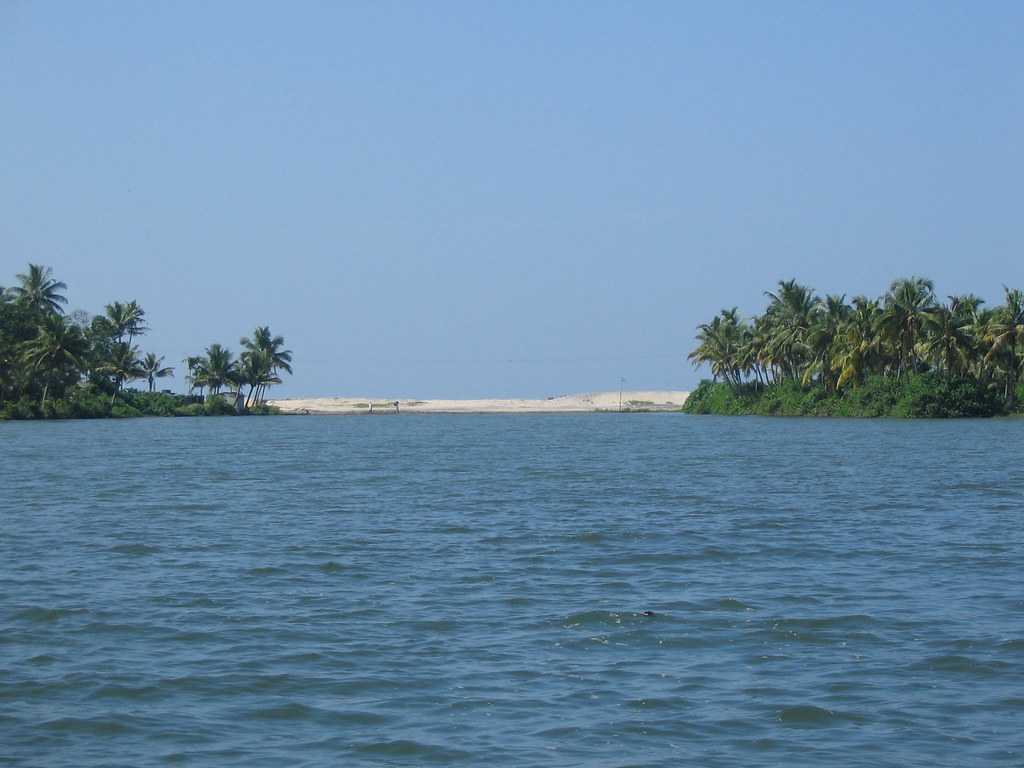 God's own country, Kerala is full of many more wonders. We really hope that once the pandemic is over, you get a chance to visit the state. If you're planning your post-pandemic vacation, you can also check out these isolated places in India.