The thing about being rich is you can afford the most expensive things in the world, and no one will laugh at your eccentricity. Also, the thing about having lots of money to spend is that you can buy the most absurd thing at even more absurd prices and show it off.
Here are some of the most expensive things in the world that you might never be able to afford in this lifetime, and if you're able to afford them, you might not see the price in the price tag:
Crystal Piano
Price- USD 3.2 million
It is a piano entirely made up of crystals, making it one of the most expensive things in the world.
Magnetic Floating Bed
Price- USD 1.6 million
It is a bed floating 1.2 feet above the ground through magnetic force. It has the capacity to hold about 2000 pounds. This bed was designed by a Dutch architect, Janjaap Ruijssenaars.
Price- USD 16 million
The domain of Insure.com was bought for 16 million USD. It has been recorded as one of the highest prices for a website domain. The website lets you examine rates from refreshed data & get affordable insurance quotes from various insurance companies providing home, life, health, auto & homeowners insurance.
Graff Diamonds Hallucination Watch
Price- USD 55 million
It is the world's most expensive jewelry watch ever created. The watch is the brainchild of Laurence Graff, the Chairman of Graff Diamonds. Decorated with 110 carats of the world's most expensive colored diamonds (Fancy Intense Pink, Fancy Light Grey Blue, Fancy Orange, Fancy Green), the Graff Hallucination was first exhibited at Baselworld in 2014.
1963 Ferrari 250 GTO
Price- USD 70 million
WeatherTech founder and CEO David MacNeil in 2018 paid USD 70 million for a Tour de France-winning 1963 Ferrari 250 GTO. The car, with the chassis number 4153 GT, is considered to be the most expensive car in the world. It is believed that only 39 examples of the 250 GTO were made by the legendary Italian marque between 1962 and 1964, and it's very rare for an owner to part with one at any price.
Blue Fin Tuna
Price- USD 3.1 million
A Japanese sushi tycoon spent a record USD 3.1 million for a 612-pound bluefin tuna in 2019 at Tokyo's fish market. The bluefin tuna is officially registered by the WWF (World Wildlife Fund) as an endangered species.
Dead Shark
Price- USD 12 million
It is an art piece that has a tiger shank in a tank full of formaldehyde. This art piece was bought by an anonymous hedge-fund manager.
Villa Leopolda
Price- USD 506 million
This villa is built on French Riviera in 1931. It is the second most expensive home on this planet and it has also served as a World War II hospital. The villa was designed by Ogden Codman Jr.
Gold-plated Bugatti Veyron
Price- USD 10 million
This car has been owned by Flo Rida (who even got gold-plated wheels) and some other middle-eastern business tycoons. It goes from 0-100 in 2.8 seconds and looks like a ghost at that speed.
Antilia
Price- USD 1 billion
You won't be surprised we will tell you that the world's most expensive residence belongs to the Queen of England, Buckingham Palace. The larger than life palace costs around USD 1 billion. But do you know who has the second most expensive home in the world? Asia's richest man Mukesh Ambani. Reliance Industries Limited Chairman, Mukesh Ambani's 27-storey Antilia in Mumbai was designed by Chicago-based architects Perkins and Will. Antilia reportedly is worth USD 1-2 billion. Further, Antilia is constructed to endure an earthquake of 8.0 magnitude on the Richter scale. It is also furnished with amenities such as a spa, a ballroom, a temple, a salon as well as an ice cream parlor.
Manhattan Parking Spot
Price- USD 1 million
Getting a house is easier than buying a parking spot in Manhattan. The most expensive parking spot in the world takes a whopping one million dollars. There are 10 parking spots in a luxury condo built by 42 Crosby St. in Manhattan's posh Soho district, and the price of each of the parking spots (that houses a single car) is one million dollars.
Leonardo Da Vinci's Salvator Mundi
Price- USD 450 million
In 2017, Saudi Prince Bader bin Abdullah bin Mohammed bin Farhan al-Saud purchased the Salvator Mundi (Savior of the World) at a Christie's auction for USD 450.3 million. It established the record for the most expensive painting ever auctioned in a public auction.
Rhein II
Price- USD 4.3 million
It is the most expensive photograph ever sold. The photograph was captured and edited by a German visual artist, Andreas Gursky in 1999. The photograph has been print mounted to acrylic glass.
Garçon à la pipe 
Price- USD 104 million
It is a painting by Pablo Picasso, who made this in 1905. The painting shows a Parisian boy holding a pipe. Picasso painted this one at the age of 24, during his Rose Period, soon after he settled in the Montmartre area of Paris.
Diamond Panther Bracelet
Price- USD 12.4 million
It is the piece of jewelry that started the romance between Edward VIII and Wallis Simpson. It is the most expensive bracelet in the world. This onyx and diamond panther bracelet was designed and made by Cartier in 1952.
Pasion Azteca
Price- USD 3.5 million
The most expensive tequila in the world, Pasion Azteca has valued the way it is because of the very elegant bottle. The platinum and the white-gold bottle is decorated with 6,400 diamonds.
Falcon Supernova iPhone 6 Pink Diamond
Price- USD 48.5 million
The world's most expensive diamond-studded phone appears in the form of the Falcon Supernova iPhone 6 Pink Diamond Edition, with a price tag of USD 48.5 million. This phone is simply another iPhone 6 but with a platinum plating and a huge pink diamond at the back.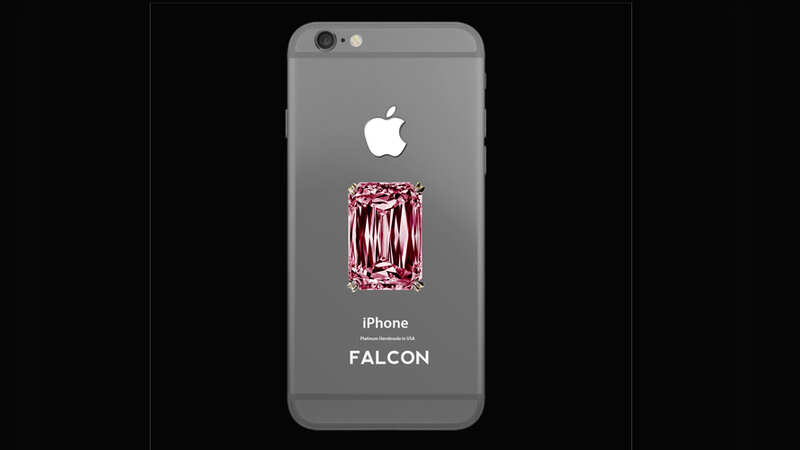 Feather of Huia Bird
Price- USD 10,000
Huia bird is now extinct. Its feather is the only thing that remains of it and was auctioned and sold for 10 grand to an anonymous bidder. Huia bird was mostly found in New Zealand. The last time the bird was seen was in 1907.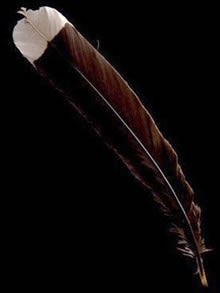 Perfect Pink Diamond
Price- USD 23 million
This 23-carat pink diamond was auctioned at Christie's in New York. It was sold to an anonymous buyer in Hong Kong.
The Card Players
Price- USD 260 million
It is a painting by French artist Paul Cezzane. The painting is owned by the royal family of Al Thani of Qatar. The painting was made in the Post-Impressionism period.
Yacht History Supreme
Price- USD 4.5 billion
This Yacht is plated with 100,000 kg of gold and platinum and has other lavishness like statues made of a T-Rex's bone and wine glasses made out of an 18-carat diamond. Some rumors that this might be fake developed in 2011, but, this yacht was confirmed to exist again in 2014.
This list clearly shows that you need to have a good bank balance just to even fancy the most expensive things in the world. If this was too much for you, you can on the contrary check out some pocket-friendly home decor items by clicking here.