Movies are a great way to live a life that is not yours. Many movies are made each year in different genres and it is quite hard to choose a favorite. It gets a level more interesting when you are high. There are many movies to watch when you are high which gives you another feel.
We have made a list of such movies that you can definitely watch when you have heightened your senses.
Order some good food, hit the joint and binge-watch these movies.
1. Inception (2014)
2. Avatar (2009)
This movie is a perfect blend of environmental and spiritual themes. It is an astonishing display of conflict between bucolic aliens and selfish humans. This science-fiction will not fail to amaze you with all its graphics. Being high will only enhance the effect of this epic film.
3. Fight Club (2000)
This movie is based on a 1996 novel of the same name. It will challenge your superstitions and leave you laughing. A white-collared insomniac is dissatisfied with his life and thus forms an underground club with a careless soap salesman named Tyler. The plot of this story will lead to an ending that doesn't disappoint. It is a great movie to watch at any time.
4. Eternal Sunshine of the Spotless Mind (2004)
Joel and Clementine meet on a train journey where they begin their relationship, unaware of the fact that they had been in a relationship previously. It is a quirky love story where the two erase the memories of being with each other only to end up starting a relationship with one another again. It was an instant classic and one of the best movies to watch when you are high.
5. Pineapple Express (2008)
Pineapple Express is a wildly funny movie in which Dale, a pot-smoking process server witnesses a murder along with his drug dealer. Both must run for their lives since the murderer is a corrupt cop and a drug lord. This funny and wildly inappropriate movie will take you on a pot-fueled adventure.
6. Reefer Madness (1936)
This movie is a must-watch for every cannabis consumer in which they witness kids goings crazy smoking pot and spending time at the reefer house. It might not be a really good movie but it is surely one of the good movies to watch when you are high. This anti-marijuana movie must be seen by all pot smokers at one point or another.
7. The Big Lebowski (1998)
This Jeff Bridges starred movie by Cohen Bros is straight hilarious. A case of mistaken identity leads to the kidnap of "the dude" instead of the billionaire Big Lebowski. If you haven't yet seen this movie then roll up a joint and hit play. Jeff will accompany you throughout as he is high for almost the entire movie. This movie will leave you laughing off your faces.
8. Anchorman (2004)
This movie is undoubtedly the funniest movie of Will Ferrell. He plays the role of a top-rated anchorman of the 70s. He is threatened by a female reporter who joins his program which leads to a merry war of wits between the two about sexes. Not that you need any help laughing through this movie, but a joint will work its way through the movie with you.
9. Samsara (2012)
Samsara is an amazing documentary spanning 25 countries for five years and understanding the natural world. It gives out a greater meaning to life amid war, violence, suffering, poverty, greed and wealth. It shows that life goes on and death is inevitable and will take you on a journey of better understanding of human spirit.
10. Mulholland Drive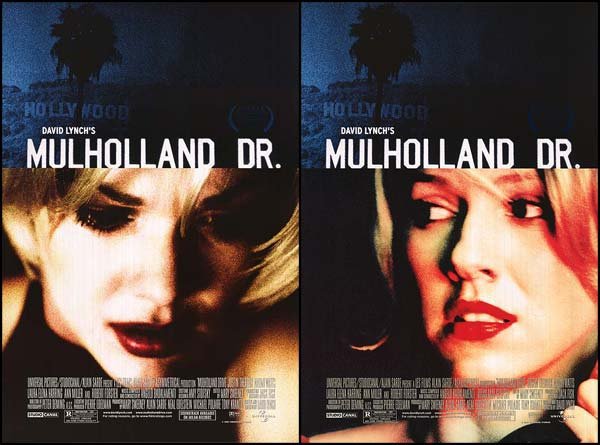 This film features a heavenly performance by Naomi Watts. It is a very mysterious movie in which there are three main characters- a woman with no memory of her past, a woman wanting her way in Hollywood and a director who deals with mobsters to cast people in his movie. The events are quite random but being high might help you make sense.
11. Enter The Void (2009)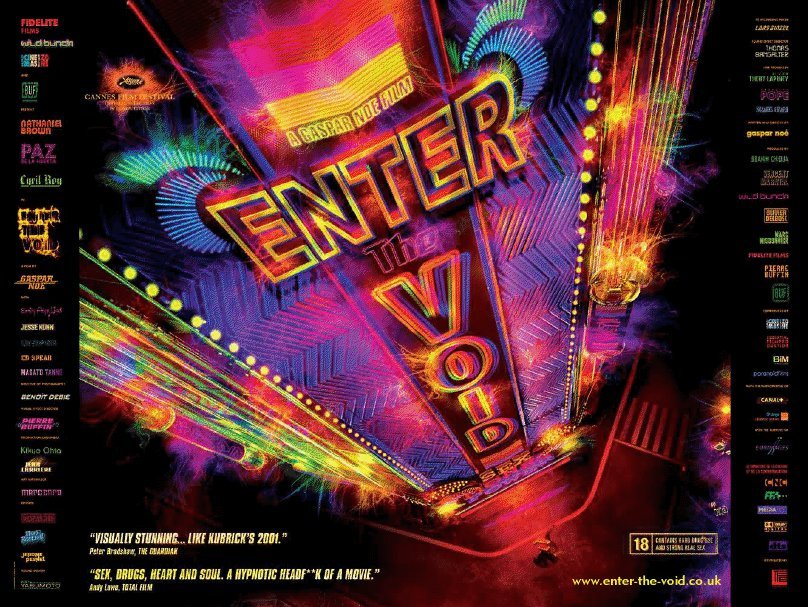 This film is directed by Gasper Noe and has made the whole hallucinatory trip to India more accessible. It is about the spirit of a drug dealer that is floating over Tokyo and re-examining life. A little confusing isn't it? It might have been the mushrooms that the director was on while he wrote this film. Dope smokers will relate quite much to it. Hence making it one of the best movies to watch when you are high.
12. Memento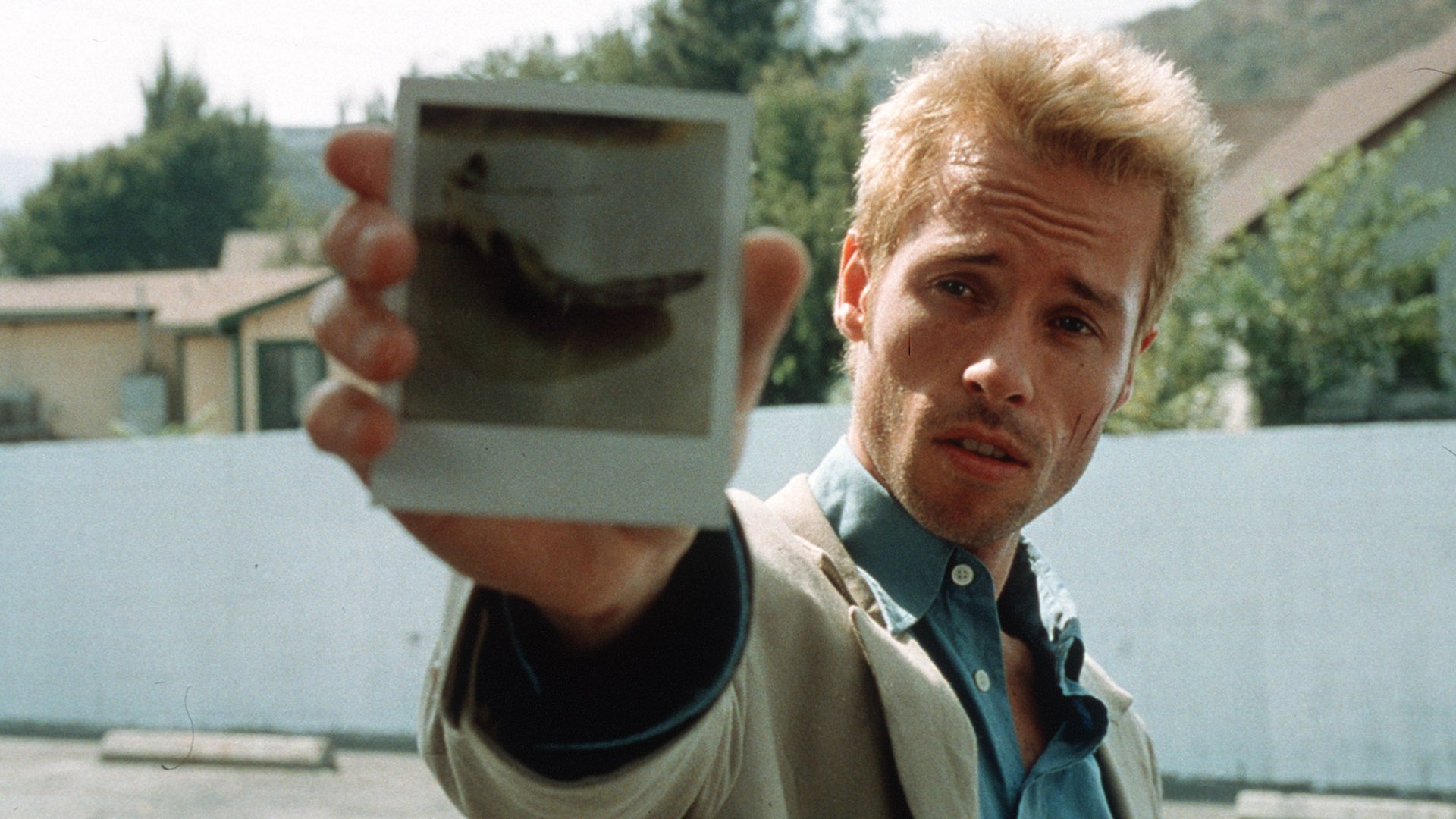 This movie was a breakthrough in the career of Nolan. It is about an insurance investigator who suffers from anterograde amnesia. He uses tattoos and noted to slide back into his memories and hunt for the man he thinks killed his wife. The movie goes backwards is all I can say while explaining the movie and watching it intoxicated will only enhance the impact of the film.
13. Interstellar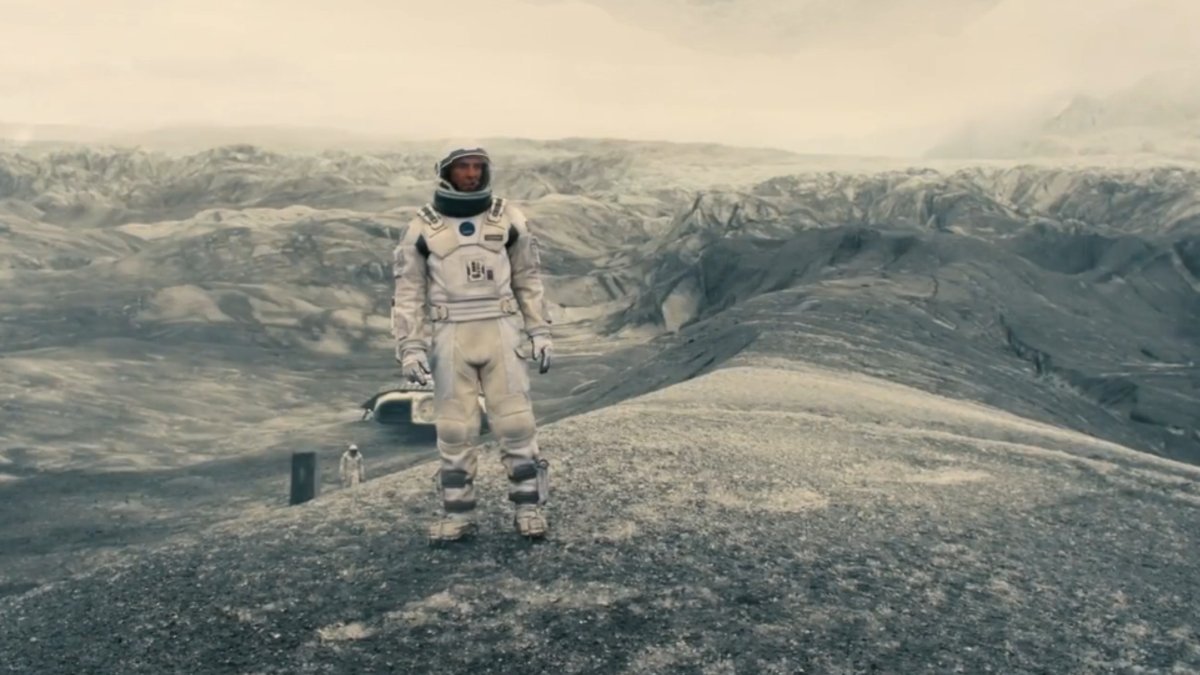 Stoner's favorite filmmaker, Christopher Nolan is back on his seat. Everything was going well and was understandable in this movie until the last half an hour when they start zooming through concepts like gravitational constant, slow passage of time, and singularity. That is when it messed with everyone's heads and watching it high might help focus on the essentials of the movie.
14. Dazed & Confused (1993)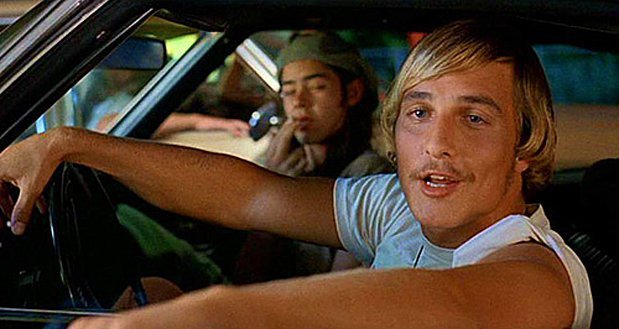 Richard Linklater's breakthrough film features a whole ensemble of Jason London, Milla Jovovich, Adam Goldberg, Ben Affleck, and Matthew McConaughey, who were relatively unknown then. The movie is set in the late 70s and early 80s. It zooms in a bunch of high school seniors who think that the only answers to life's biggest questions were drinking, rock bands and marijuana.
15. Scott Pilgrim vs The World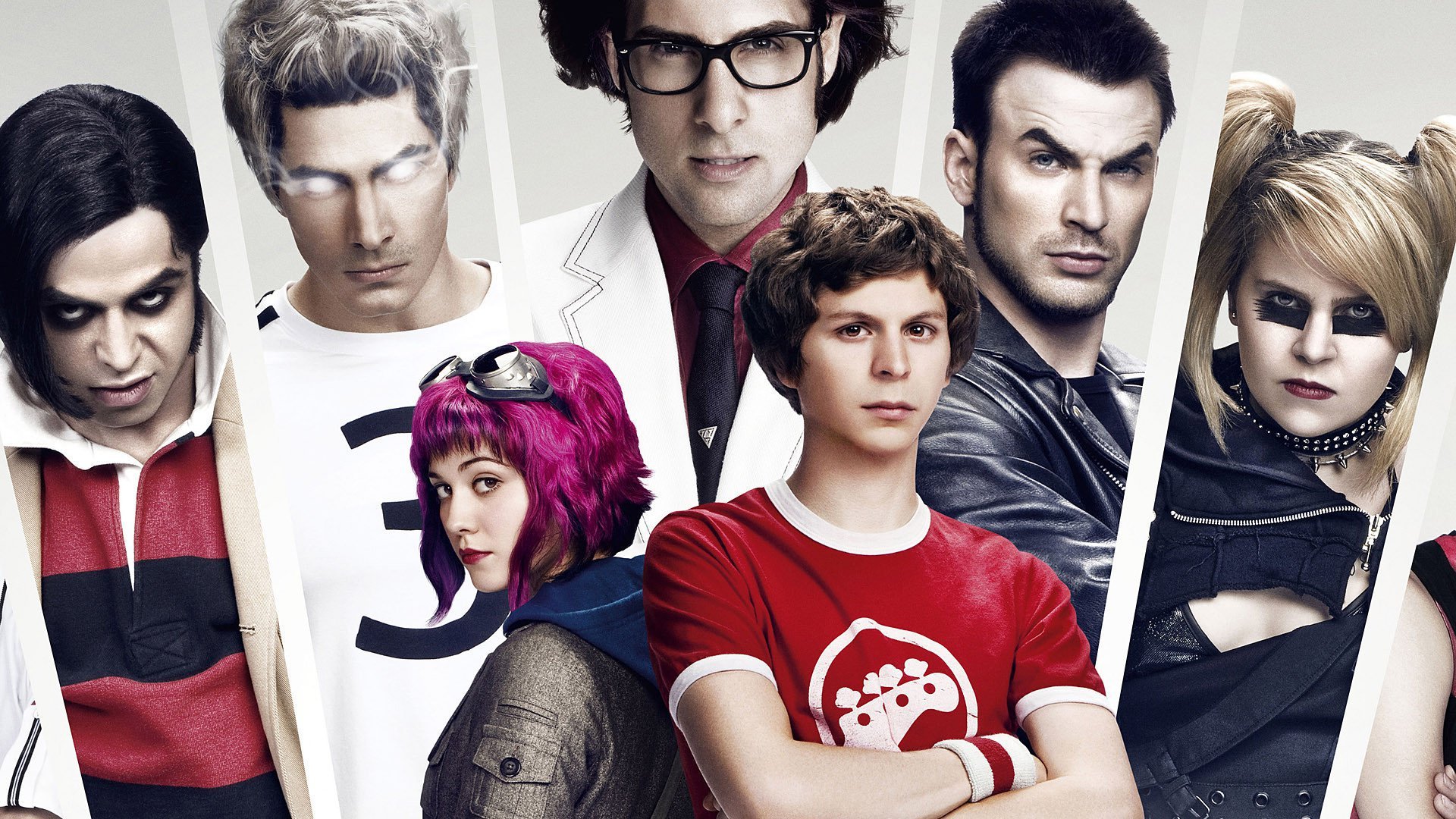 This movie is based on graphic novel material which makes it a must-watch for all stoners. It is a teenage romance in which the character of Scott Pilgrim has to battle a girl's army of ex-boyfriends in order to win her heart.
16. Shutter Island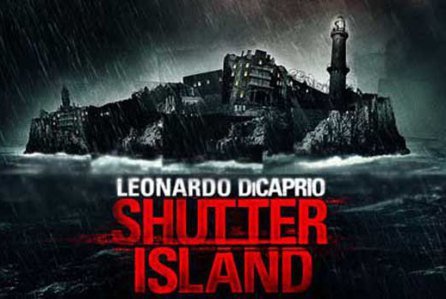 This movie is an experiment in the genre of slasher films featuring the duo of Martin Scorsese-Leonardo Di Caprio. It is full of dark atmospheres and creepy characters with a slightly disoriented protagonist. It will truly dazzle you when you're high.
17. Edge Of Tomorrow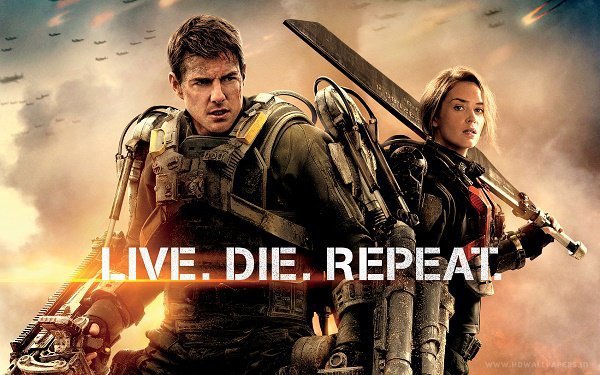 Tom Cruise starrer movie where he is in a non-action role. He is made to live the day of his death again and again. It is a very entertaining and engaging movie with lots of shows and warfare and you you would definitely enjoy watching this when you are stoned.
18.  No Smoking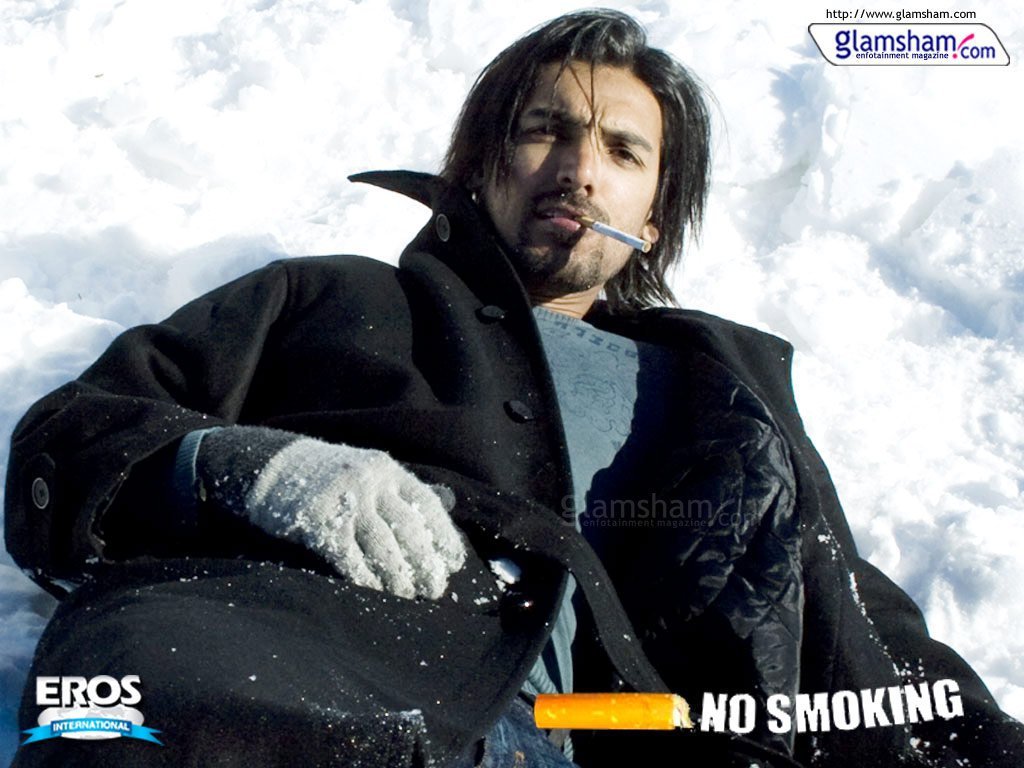 No smoking is by far the most alienating movie by Anurag Kashyap. It is a fight between a smoker and an institution that is trying to make him quit. The film somehow connects the protagonist with Russia which ends him up in a Nazi concentration camp. It leads to existential questions about the protagonist. Lit up a joint to enjoy this movie.
19. Up In Smoke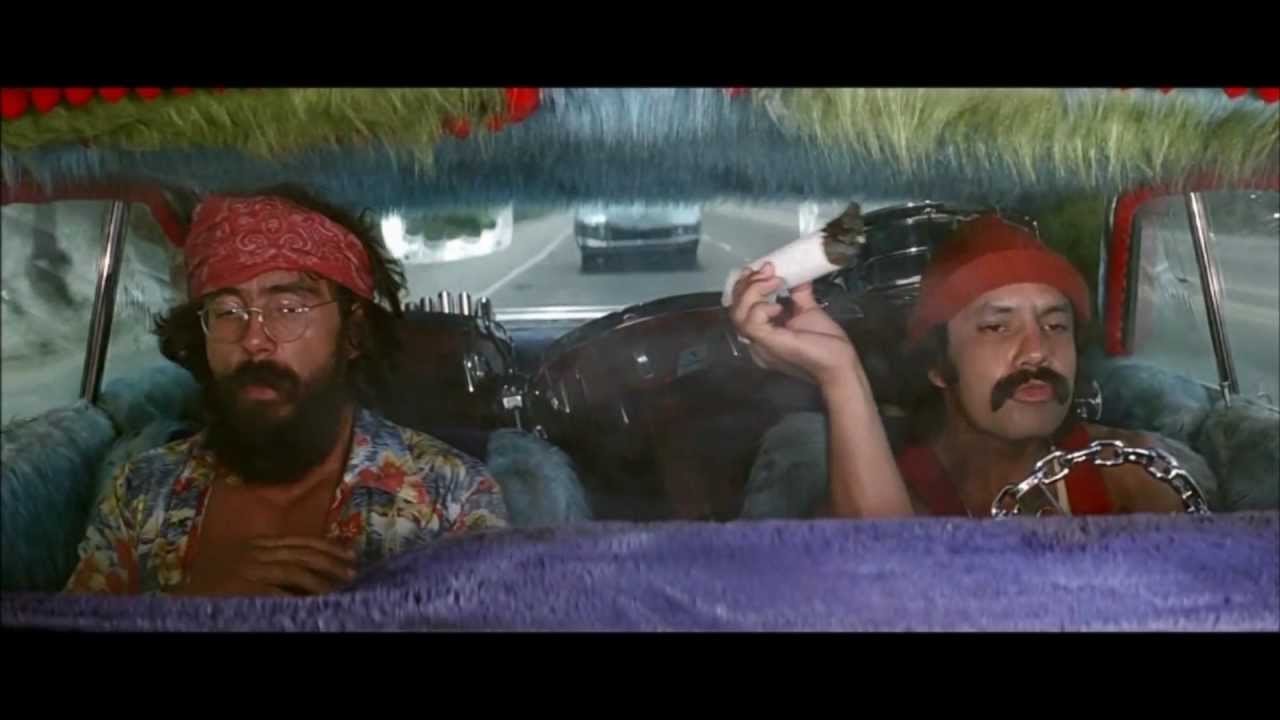 This film has the most hilarious marijuana plot device in the history of film when the two lead dim-witted characters steal a whole car made of marijuana and drive from Mexico to LA with a police officer chasing them. It will leave you on a high, and give you great company while you're there.
20. Go Goa Gone
This movie is directed by the duo Nimodru and Krishna DK featuring Kunal Khemu, Vir Das and Anand Tiwari accompanied by Saif Ali Khan. They find themselves on an island where they partied the night before and the following morning were turned into zombies. The film is fresh in humor, banter, and dialogues.
21. Donnie Darko (2001)
This film proves to be a breakthrough in the career of Jake Gylenhall. It is about an oddball teenager who is very awkward. He meets a bunny one night who tells him that the world will end in 28 days.  The narrative is kind of all over the place which makes it worth watching when you are high.
22. The World's End (2013)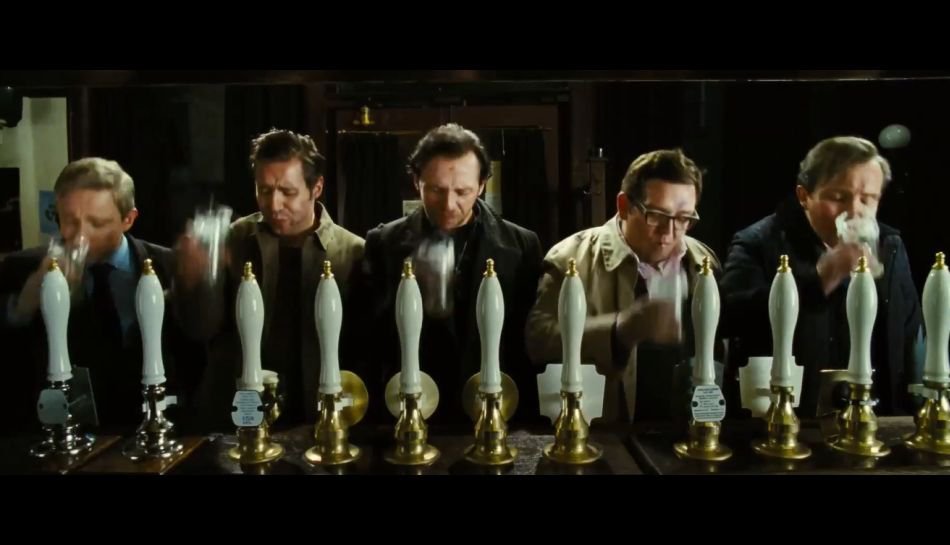 Yet another zombie freaked hilarious movie. It is about college friends who meet after 20 years and the world depends on their pub crawl. It is the perfect combination of filthy and hilarious that makes it, even more, funnier to watch when high.
23. Road Trip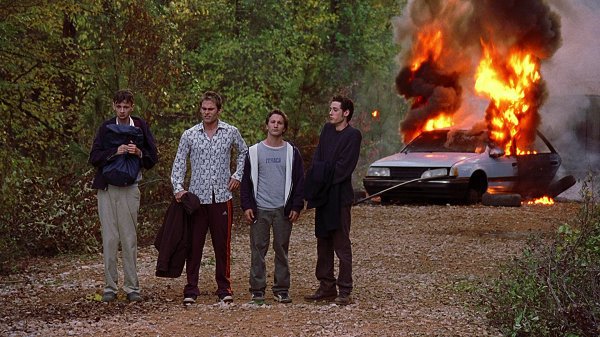 This movie is about a bunch of friends who take an 1800-mile road trip to retrieve a sex tape mistakenly sent to the girlfriend of one of the friends. They encounter a series of obstacles on their way which is very funny and the fun continues as they reach the girlfriend's place. It'll surely make you happy when you are stoned.
24.  Kung Fu Hustle (2004)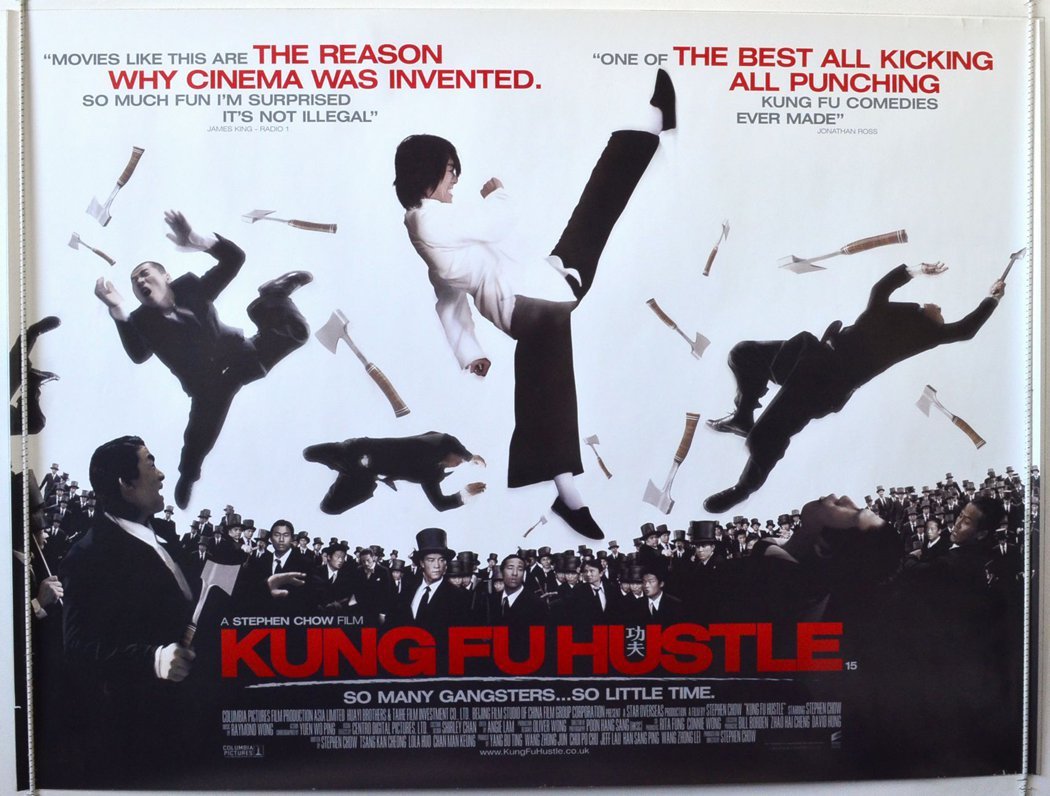 Stephen Chow has become quite good at experimenting with martial art. The movie is about a wannabe gangster who joins the mob gang in a town. The residents of the housing complex defend their turf with their extraordinary powers. It is a whole package of funny, action and innovative visuals. You will surely enjoy it with a joint in your hand.
25. Dude, Where's My Car? 

This movie stars Ashton Kutcher and Sean William Scott. The wake up at Ashton's place after a mad night of partying only to find that his car was nowhere to be seen. They retrace their steps in order to find the car and find out what they ended up doing the night before. It is very hilarious and smoking up is just the cherry on top.
26. Fear & Loathing In Las Vegas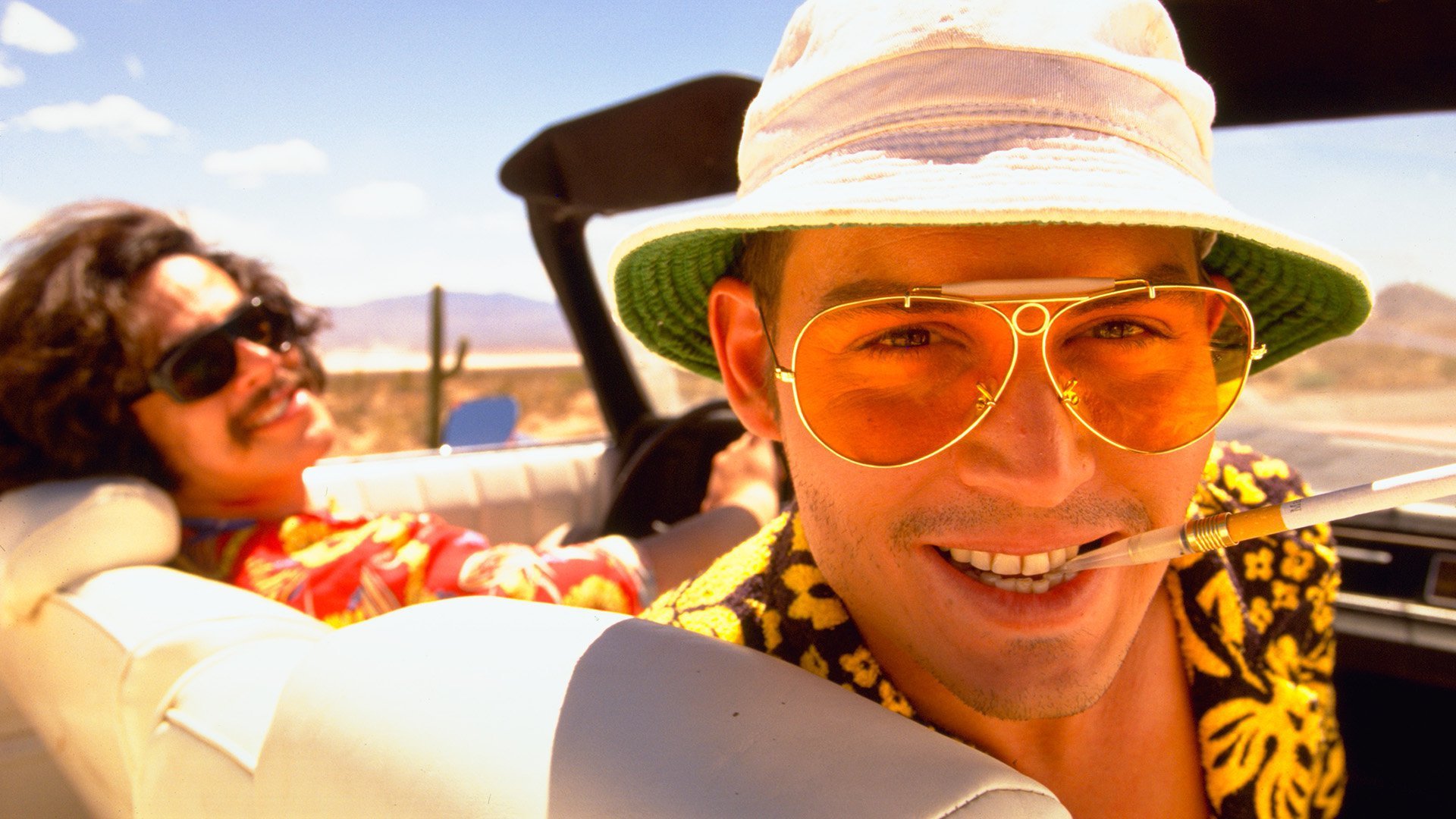 This movie is about an oddball journalist and his layer who cover a story on the blatant abuse of drugs. But it fascinates them as they sink deeper into the world of drug abuse. This is one hell of a psychedelic movie with dark in its treatment and dazzling visuals which makes it worth watching with a roll of joint.
27. Humshakals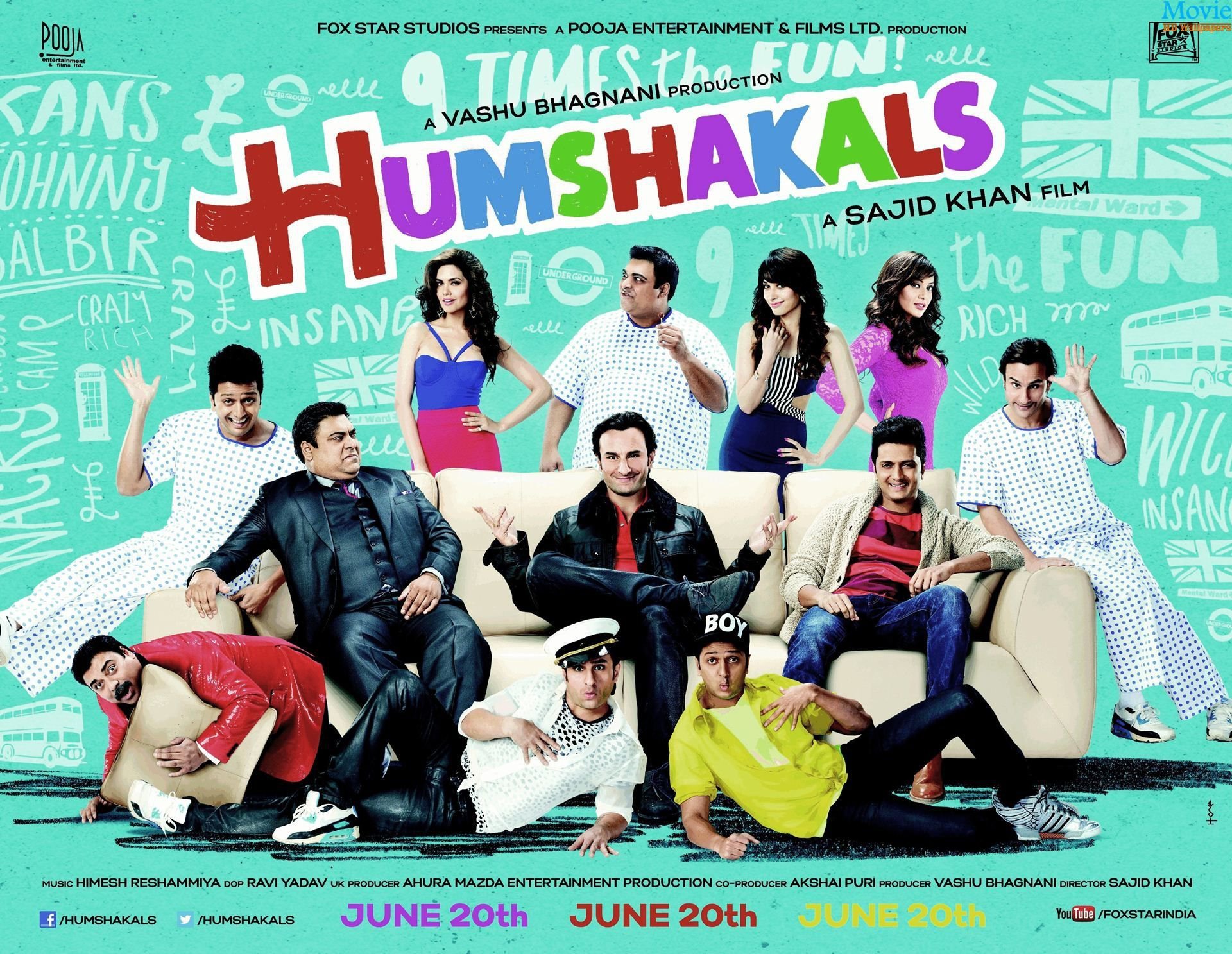 This is a silly movie where 3 people find their doppelgangers as their lives tangle together and it leads to comedy. Lots of comedy. Sajid Khan may not have done a very good job with the intellectualness of the movie but it'll make you happy when seen with a joint in your hand.
28. Jack & Jill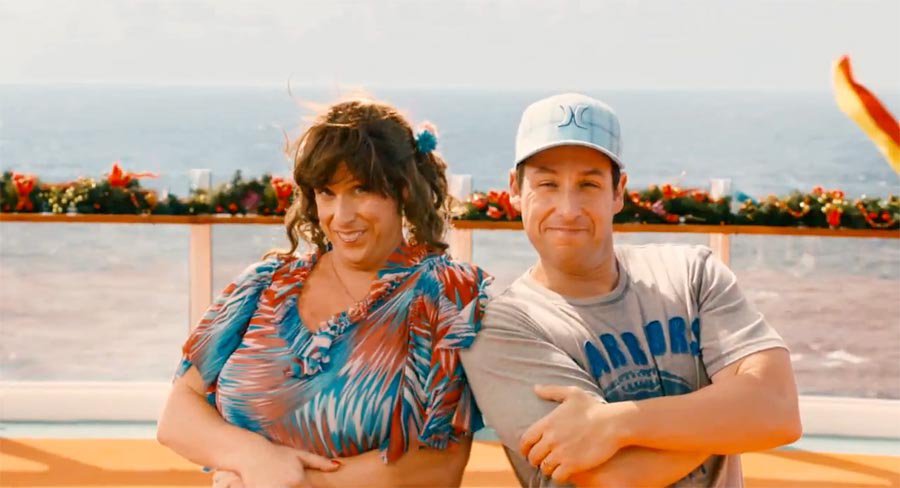 Adam Sandler is known to make some bad movies and he outdid himself with this movie. To top it all, he tags along Al Pachino into the mess of this film. Even though it lies in the list of the worst movies but you might enjoy it in an inebriated state if you chose to laugh at the movie.
29. MSG – Messenger Of God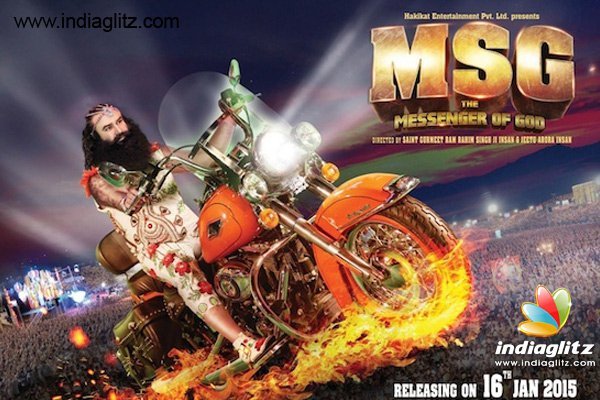 This movie had much of an impact on the censor board too. It is about a Gurmeet Ram Rahim Singh Ji Insan who fights social evils, makes the blind see, makes the sunrise, makes it set, invents water, goes to the moon on his bike. Just as insane as it sounds, it is one of the fun movies to watch when you are high.
30. Batman & Robin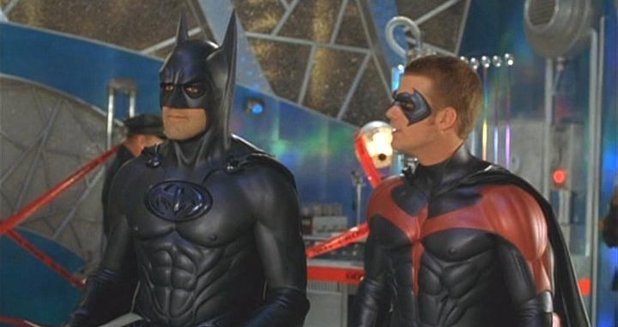 This movie was one of the biggest mistakes as admitted by George Clooney. DC probably even ran out of business after this movie. But it might be fun to watch with your friends and a joint to enjoy the hilarious costumes, Clooney's teeth, and Arnold's frozen expressions.
31. The Last Airbender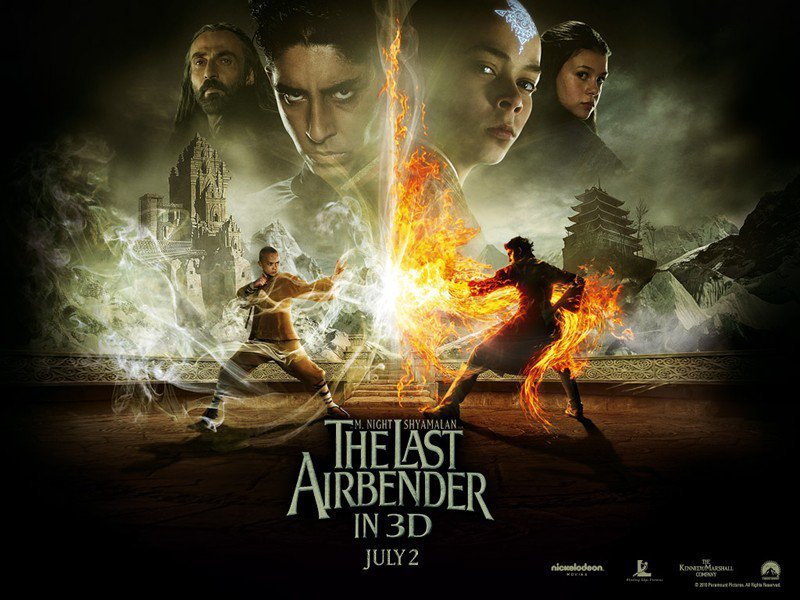 It is based on an anime series of Avatar. It has some laugh-worthy scenes with special effects. Shyamalan hit a new low with this movie and people questioned why he was even paid for this movie. But if you want to enjoy this dull movie then you might need to be high.
32. Ted
This is an instant classic and kind of a stupid but hilarious movie. A teddy bear comes to life and becomes the best buddy of the owner. The two of them bond over drinks, swears and smokes. People find their friendship weird and as people start to make fun of him, the owner starts to cut ted off loose. Enjoy this cute little movie when you are high.
33. Friday
Chris Tucker and Ice Cube play the roles of Smokey and Craig who smoke a pot dealer's weed and then run away in order to gather the $200 before 10 p.m that they owe to the pot dealer. It is very hilarious and even better when you are high.
34. The Harold & Kumar series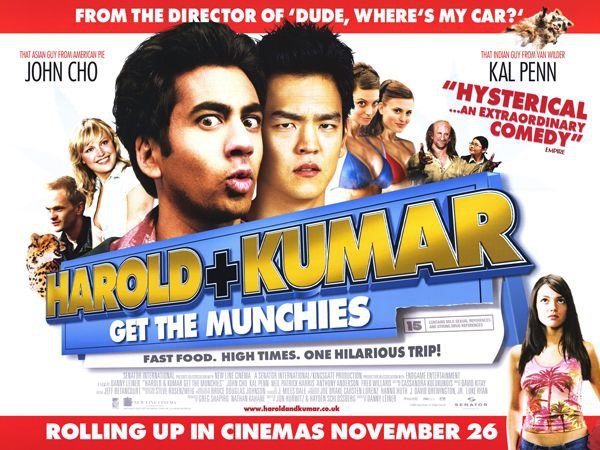 The series is about an Asian-American worker bee who lives with his Indian stoner friend. Both of them take adventurous trips in search of bong hits. Watch it while you are high and laugh at the hilarious gags in all the three films.
35. Housefull
Housefull has 3 other sequels to it that are just as funny to watch. This particular is the funniest one as it glides through the love life of Aarush. His quest for love leads him to lie in the process and one lie leads to another, making it miserable. It is one of the funniest movies to watch when you are high. You won't stop laughing.
36. How High
The movie is about two common guys – Silas and Jamal who smoke up something magical which leads them to top their college entrance exams and they wind up at Harvard. They stride the ways of Ivy League until the power of their smoke runs dry. That is when they have to live like the other normal people. Will they make it? Watch the movie with a joint.
37. Scary Movie
Cindy Cambell along with her friends ends up killing a man. After a year of that unfortunate incident, someone stalks them leaving threatening messages to kill them one by one. It is one of the good movies to watch when you are high.