To live in a country where people are judged at every step of their life, it is impossible to live freely if one belongs to the LGBTQ community. One way to fight for their rights is to make sure that their voices are heard. Here are a few books that speak about the lives of such suffering people. These books by LGBTQ writers show us that our literary journeys can be as beautifully diverse as the world we live in.
LGBTQ books are of different genres but cover the same sensitive topic of their lives. Some of them are world-renowned classics that should be on your reading list. So buckle up your glasses and be ready to discover your new favourite.
List of all the LGBTQ books you should be reading next
by Matthew Riemer and Leighton Brown
Source – Penguin Random House
This book portrays the photographic history of the Queer Liberation Movement from the creators of the popular Instagram account – lgbt_history. It has a sweeping introduction with stunning pictures of the history of the queer liberation movement. This book contains hundreds of pictures that will guide you through the history of the Stonewall tracing back to the 19th-century. It is a beautiful visual representation that covers every aspect of the movement including personal snaps, celebrations, marches, protests, and most importantly Pride.
by Ocean Vuong
Source – Penguin Random House
On Earth We're Briefly Gorgeous is a letter to a mother who cannot read from her son. It was written when the speaker was in his twenties and addressed them to his mother. The letter reveals a family's history that goes back before he was born. The story is set in Vietnam. The letters unearth parts of this boy's life to which his mother had no idea about leading to a shocking revelation. The book explores the brutality of class, race, and masculinity.  This book is much about the pain of telling one's story about not being heard.
3. The Clancys of Queens
Source- Goodreads
This book reveals the story of Tara Clancy who was raised in three diverse homes: a shed converted from a boat in Queens, Italians of Brooklyn and a sprawling Hamptons estate she visited every other weekend. This one of a kind memoir comes to life in her book of The Clancys of Queens that explores the varied parts of her life. Struggling to maintain her relationship with her mother, father and mother's boyfriend, she comes across her homosexual nature. The book is a perfect mixture of funny and serious.
by Garrard Conley
Being born to a Baptist, Garrard Conley was deep into church life and service. He was terrified of his homosexuality and remained in the closet. When he was outed to his parents at the age of nineteen, he was given two choices: either to attend a conversion program at the church or let go of his family, friends, and god to whom he had prayed for his entire life. He chose the easier path and took the program at the church. He was supposed to come out ex-gay or heterosexual but that program made him stronger than ever and broke out in search of his true self.
by Blair Imani
An inspiring and radical celebration of 70 women, girls, and gender nonbinary people who have changed–and are still changing–the world, from the Civil Rights Movement and Stonewall riots through Black Lives Matter and beyond. This book celebrates all the unsung heroes who took a stand in various liberation movements. Her stories about these leaders and their actions to make a change in the world will inspire you to do the same. A must-read from our vast collection of LGBTQ books.
by Jordy Rosenberg
Recently rejected and increasingly unbalanced, Dr Voth buries himself into tremendous work. He is obsessed with this one person named Jack Sheppard and he throws himself into researching about his life. He was an 18th-century thief who had no record of being confessed. But no one knew his true story until Dr Voth finds a pile of papers titled Confessions of the Fox. The papers go back to somewhere in the 1720s. It tells the story of an orphan named P.
She was sold for servitude at 12 and struggled all those years to live as "jack". When she falls in love with a sex worker trying to get out for her freedom, P begins to imagine a different life. P comes into the London underworld where scamps and rogues clash with London's newly established police force, queer subcultures thrive, and ominous threats of an oncoming plague abound. At last, P becomes Jack Sheppard – the most wanted thief.
7. The Bold World
by Jodie Patterson
This story is set in the 1970s where people were judged based on the neighbourhood they lived in. Jodie Patterson was an African American who lived on the Upper West Side and engaged herself with her community for strength and comfort. But this mother to five kids soon realized that it was not enough for her child's needs. She reshaped her attitude and beliefs as well as of those of her community to meet the needs of her transgender son. She was keen on opening the minds of her family members who refused to conform. This book embarks on the journey of this strong woman who drives to change the world and inspire us. It helps us to face the real fears and the ability to transform despite the odds in life.
8. Sissy
by Jacob Tobia
From the moment Jacob had "male" written on his birth certificate, everything started to go wrong. He was expected to behave in a way that a male does. But Jacob was nothing like that. Words like "aggressive" and "cargo shorts" and "SPORTS!" were expected of him but naturally playful and sensitive Jacob was nowhere near those words. He was soon given the title of "sissy". In the coming years, other titles like "gay," "trans," "nonbinary," and "too-queer-to-function" began to follow. All this led to his question of pride and thus began the rallying cry for a gender revolution. This book makes us rethink our definitive roles as a particular gender and offers a map for a world free from gender-based trauma.
by Susan Quinn
Eleanor Roosevelt entered her duty-bound existence in 1932 as the First lady with dread as her husband became the President. Her disappointment in her marriage was left far behind and dug under her public role as the First Lady. She was saved by a feisty campaign reporter – Lorena Hickok. They formed an unusual bond over the years. They belonged to very different backgrounds. Eleanor was from a rich political background whereas Hick was from a poor abusive home in South Dakota. She escaped her home and worked her way up to become a reporter at the AP. Her admiration drew the buttoned-up Eleanor out of her shell, and the two quickly fell in love. Hick had her room in the White House right next to Eleanor for the next 13 years.
Deeply researched and told with great warmth, Eleanor and Hick is a vivid portrait of love and a revealing look at how an unlikely romance influenced some of the most consequential years in American history.
by Camille Perri
Katie Daniels is a perfectionist and her work as a lawyer shows her dedication and perfection. She is living the New York dream while being engaged to a handsome art curator, Paul Michael. Having worked her way up the ladder to reach where she is today and living the luxury of her life. She is shattered when one day Paul decides to break it off with her. But then she meets this young lady at her office who she goes out for a drink with. Cassidy is a Price-a-self-assured woman. Both of them kind of hit it off and then arose the question of their love and sexuality.
One of the LGBTQ books which is an amazing romantic comedy that explores the sexuality of a woman and how a woman's capacity for sexual pleasure still remains a taboo in society.
by Carolina De Robertis
This story is set in 1913 where a 17-year-old girl named Leda leaves her house to stay with her husband in Argentina. She has nothing with her except a small trunk of clothes and a violin cherished by her father. When she lands in Buenos Aires, she finds out that he has been killed. Nonetheless, she keeps on living there in a small tenement without her family or friends. She is lured by the music that underscores the life in the city: tango. She was keen on learning the violin she brought with her. But she knew that she couldn't perform in public being a girl and therefore she transformed her looks. She cut her hair short and bent her breasts and became "Dante". Rest read this book and find out.
by Merle Miller
On Being Different, was originally published in 1971. It explores the lives of homosexuals in America. Miller wrote an essay for the New York Times Magazine, two years after the Stonewall incident named, "What it means to be a homosexual". This essay was written as a response to the homophobic article in Harper's magazine. It became quite popular and the most read essay. Later, on being inspired "On Being Different" became one of the important memoirs on the topic of coming out. LGBTQ books you shoud be grabbing next.
by Andrea Gibson
Andrea Gibson is known for her writing in the genres of love, family, sexuality, politics, gender, and forgiveness. She does an excellent job of exploring the topics and making people feel the need to be sensitive towards those who are different than them. This little book called Take Me With You is an amazing piece of work by Andrea. It is divided into three sections with illustrations by Sarah J. Coleman. It is small enough to fit in your bag, with messages that are big enough to wake even the sleepiest heart. It has poems and snippets about sexuality and how it is important to let your true selves out.
by Anna North

Sophie Stark is known for her amazing films. She takes concepts from her life around her to create realistic movies for which she bears critical recognition. But as her career explodes, Sophie's unwavering dedication to her art leads to the shattering betrayal of the people she loves most. The Life and Death of Sophie Stark is a combination of voices belonging to her closed ones and portrays the life of an ambiguous woman whose monumental talent and relentless pursuit of truth reveal the cost of producing great art, both for the artist and for the people around her.
by Ariel Levy
In 2012, Ariel Levy left for a reporting trip to Mongolia. At the time, she was a successful New Yorker writer; 38 years old, married and financially secure. But a month into this trip and all of this changed. Levy picks you up and hurls you through the story of how she built an unconventional life and then watched it fall apart with astonishing speed. Like all the others she was convinced by the society to live her life abiding the traditional rules about love, work and the role of woman in it. In her book, she breaks out of all these rules and comes out stronger than before.
15. Radical Hope
by Carolina De Robertis

Radical Hope is a collection of letters addressed to all those people who feel exhausted and discouraged by life. Amazing LGBTQ books for you to read next. It has letters from famous poets, novelists, thinkers, and many others. It acts as a ray of hope in people's lives as it offers the audience an insight of love and courage required to map out their paths in times of upheaval, uncertainty, and fear, given the recent US presidential election.
by Kate Bornstein
This book is a memoir of Kate Bornstein in which Bornstein's transformation from a heterosexual male to a lesbian is described. As he transitions from an IBM salesman to a playwright and performance artist as a woman, this person goes through many challenges to survive in this judging world. The book questions the domestic roles that are given to a man and a woman by society and a set of rules by which to live.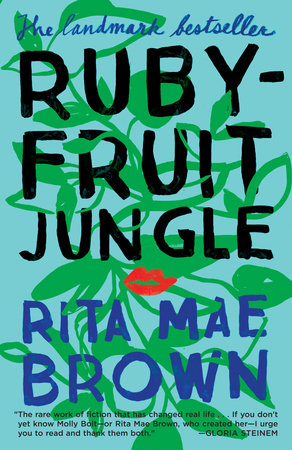 In this book, Rita Mae Brown tells the story about a young woman named Molly bolt. She has been adopted by a poor Southern couple but that doesn't stop her from forging her way in America. She is exceptionally beautiful the 'beauty with brains' kind of girl. Her charming looks draw attention from various women wherever she goes. She isn't sorry for loving them back. Her homosexual behavior is neither appreciated by her parents or the college she goes in because of which she loses her scholarship. She tackles many such obstacles but never apologized for being the way she was. One of the must read LGBTQ books.
by David Ebershoff
The Danish Girl is an exceptional novel about one of the most unusual love stories of its time. It has also been made into a movie directed by Tom Hooper that stars Eddie Redmayne. This story is inspired by real-life incidents and asks: What do you do when the person you love has to change? It is a unique story of Lili Elbe who is caught between her marriage and her ambitions just like any other marriage except in this version of the story, Lili plays the role of a transgender. This book explores every depth of marriage, love, passion, and intimacy.
by Jenni Fagan

It is the coldest month of the year 2020. Every day is colder than the day before and people are migrating off to warmer places down south. But Dylan is not ready to go just yet as he heads north to bury his mother and grandmother's ashes on the Scottish islands where they first lived. A good read from a long list of LGBTQ books.
The Sunlight Pilgrims is a visionary story of courage and resilience amid nature's most violent hour. It shows just how the beautiful nature around us can grow wild on us and how we can be stronger than that if there is will and hope to survive the worst.
by Nick White
Camp Levi is designed to "cure" young teenage boys of their homosexual nature. It is set in the countryside of Mississippi. Will Dillard is one such guy who had attend this camp in summer and has been trying to forget the experience to date. But when he comes to know that a movie is being released about that camp, he comes in touch with his past once again. He keeps going back and forth in his past and present, a new literary voice is created that brings hope to the lives of the homosexuals. One of the great LGBTQ books to read next.