The reason why we are writing on the best wines in India is that consuming wine, in balance, is actually good for health. According to a recent study, you should have at least one glass of wine every day. Now, who am I to stop you from having a glass of wine.
But doesn't it get necessary to choose the best wine to savor? Therefore, we're listing some of the best wines in India for you to choose from:
Best Indian Wines
Red Wines:
It is one of the best wines in India, a big brooding boisterous red, the kind that makes steaks melt. The fruit is present but lies below the oak which imparts rich chocolate-coffee-toasty primary notes. With a name like Chêne (French for oak) one wouldn't presume anything else. It is rich in anti-oxidants.
This one is a very complex reserved wine, layered and structured. This wine requires decanting for a minimum of 2-3 hours however if you can accomplish 4-5 hours of decanting, it gets even better. It then develops into a rich full-bodied wine. Fratelli Sette has been found to improve the functioning of the immune system.
It is a very drinkable fruity red wine with body and length. This grape is said to be India's rising star and KRSMA does a good variant, fruity, and still with some spiced bounty. It improves cognitive function.
Charosa Tempranillo Reserve
This is the only Tempranillo exploit out of India, and one good enough to take on Spanish Rioja. If this is a sign of things to come, Tempranillo stands to become a big Indian superstar. It has been found that Charosa Tempranillo increases bone density.
It is a very drinkable wine, an absolute crowd-pleaser. It is also the first red wine that put India on the world wine map. Michel Rolland was critical in assisting put this Shiraz-Cabernet wine together. It's made in both our winemaking states but constantly, people fancy the Bangalore-origin stock over Nashik. It reduces the risk of stroke.
This one is the most iconic red in India and one that surely ages well. Cabernet usually doesn't do extraordinary in Indian soils but this one is quite the exception. It is also available in Magnums which will ripen even better. Cabernet has been found to keep heart diseases at bay.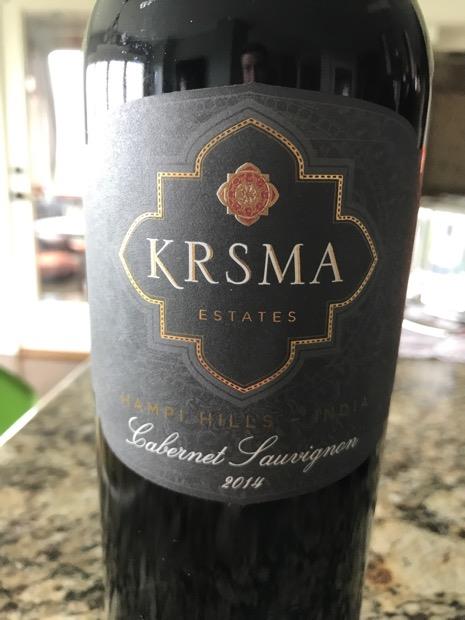 It is a delicious floral-fruity red wine with strong berry-spice notes. The oak is mild and never conceals the fruit.  Repeatedly, this winery is flagging the way for Malbec to become an Indian staple. It lowers bad cholesterol levels.
It is a red that shows an extraordinary breadth of flavors but not difficult or daunting at all. Mostly Shiraz but also Cabernet, the basis for this blend is managed by one simple principle: only the best estate wines go into it. Every sip of this wine will transport you straight to France.
Reveilo Cabernet Sauvignon Reserve
This is another grave and excellent expression of Cabernet Sauvignon. This is a well-balanced wine, nice fruit, and then smoothed further with barrel aging. This wine makes you feel like a member of an elite club of distinguished gentlemen and ladies.
Alpine Vindiva Shiraz Reserve
This one is a good expression of Syrah with plenty of fruit on the nose and palate. There have been some discrepancies somewhere along the road but the wines are always well above average. Your taste palette is bound to feel the flavor of the wine in every possible way.
It is one very well-priced Reserve-level balanced wine with nuanced complexity. You can drink it straight out of the bottle as there is no need to decant. Profits from the sale of this wine go to charity, in case you need another reason to go for it. Getting drunk on this wine is a classy experience.
Because somewhere in India there is always a Sula being opened, most reliable to make it a Rasa then. The wine is huge and oak-rich and offers no bones about it. But it is not for the faint-hearted. It is bound to tempt you for a trip to Sula vineyards. Sula is among the best Indian wines widely available.
White Wine:
York Vineyards Chenin Blanc
You can't ignore this one when talking about the best wines in India. A Nashik-Valley Chenin Blanc, part fermented and aged in French oak barrels, you'll relish this tropical white for its undertones of guava and pineapple. It is best served at a mild chilled 18-20 degrees at most.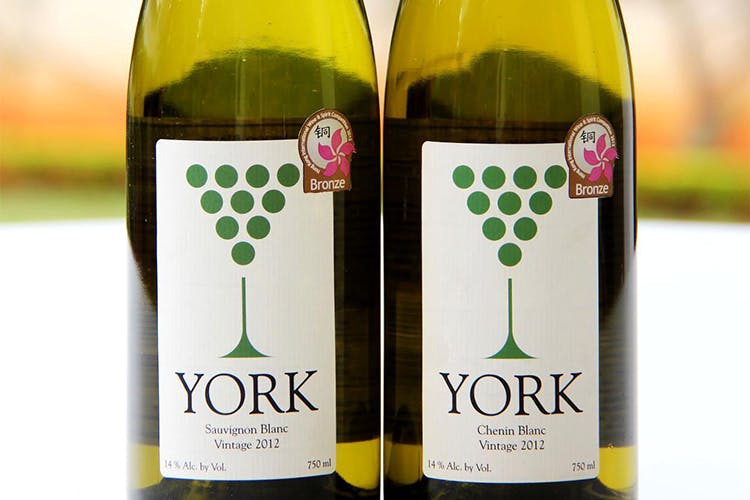 An ideal partner to a meal of Gaeng Daeng or Sichuan Pork, this layered wine goes down a treat for its honey-melon mellowness. A real homegrown to try if you're biased to a sweet, German-origin Riesling. Sula is again among the best Indian wines.
Vallone Vineyards Viognier
You'll get soft candy notes of passion fruit, peach, apricot ruling supreme with this Indian-made du Vin, with elements like elderflower and line providing it enough range to keep it from crossing over into sickly sweet. This one pairs wonderfully with shellfish.
Fratelli Vineyards MS White
A mix of Chardonnay and Sauvignon Blanc (80/20), this homegrown wine is produced with Motewadi- and Garwad-grown grapes. It comes with a significant stamp of approval, having been produced by winemaker Piero Masi and famous wine writer and critic Steven Spurrier.
KRSMA Estate Sauvignon Blanc
The rich finish and fruity palate of this fresh, sweet-smelling wine is the perfect summer sipping Boisson. Serve this Hampi-bred Sauvignon at a chilly 10-12 degrees to let it's citrus and peach notes really come to the fore.
Reveilo Wines Chardonnay Reserve
One can be biased to this Nashik-born Chardonnay for its strong vanilla notes and burst of pineapple. If there's a wine on the list that merits to be sipped alongside a plate of buttered scallops, it's this. It is among the best Indian wines available in the country.
Valdivieso Sauvignon Blanc
This citrus-rife white from Valdivieso, Chile, was essentially born to pair with some Surk on the barbecue. The grassy, green-apple notes will certainly work off some grilled or marinated prawns.
Fairview Goats Do Roam White
The name is the second coolest thing about this South African iwayini, with a backstory of escaped goats having directed the family to the berries that make this wine. The most excellent is the berries themselves, and the zesty, tart flavor they bring to this fresh summer tipple.
Summer fruits and floral tones rule with this Italian vino. It gets its sources in Tre Venezie, identified for its climate favorable to the perfect Pinot–fresh, well-balanced with that trademark tropical fruitiness.
Fancy this Chilean Chardonnay on a day when you're hopelessly craving your fix of all things coastal. Its peach, pear, and pineapple notes which match well with tuna and rich fish will set you right into seaside vacation mode.
We really hope that you get to taste these best Indian wines. Check some really cool alcohol quotes for all vibes by clicking here.