It is inevitable to avoid a slumber party because at some point or the other your kid might be dead-set on spending the night at their friends'. Slumber party means a lot of games, snacks, and activities to keep the kids occupied until they fall asleep. So if your kid wants to throw a cool slumber party then here is the game plan. Here are some fun things to do at a sleepover.
30 fun things to do at a sleepover
1. DIY Pizza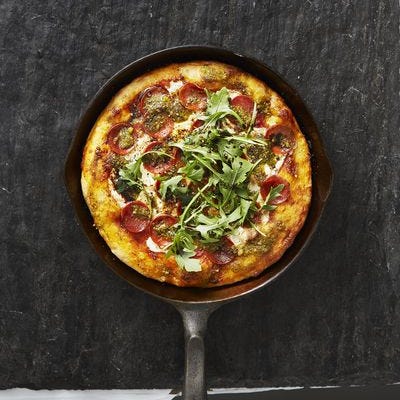 Get all the kids a little bit of homemade dough and they can roll pin it into their favorite shapes. They get to add toppings of their choice and its craft and dinner at the same time. To add a little twist, you can keep competition for the best-decorated pizza.
2. Indoor Camping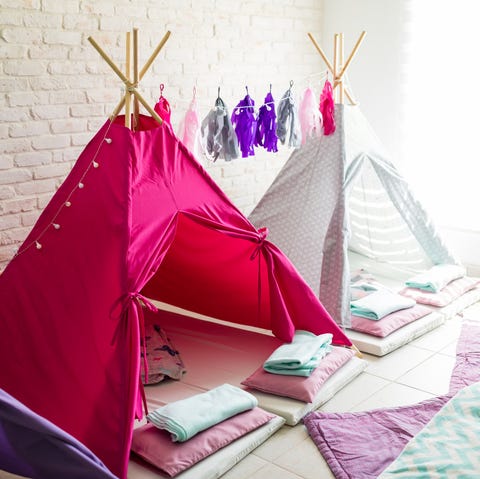 If you want a summer camp vibe, then gather some blankets, sleeping bags and indoor tents to create an indoor camp. Now you don't have to worry about the weather or the mosquitos.
3. Paper Plane Challenge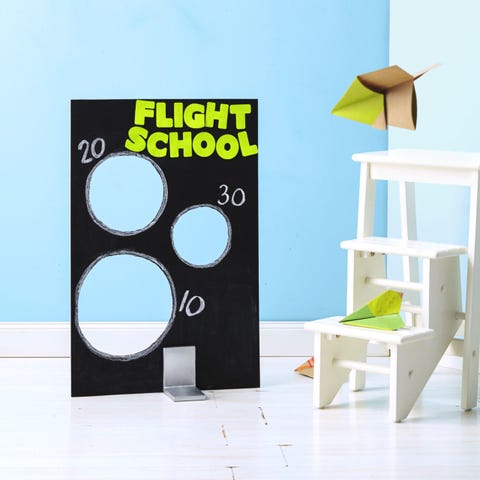 It is very easy to make a paper plane but the true test is to see who has the skills to throw the paper plane through one of the targets. The one with the highest score wins.
4. Try Out a New Type of Braid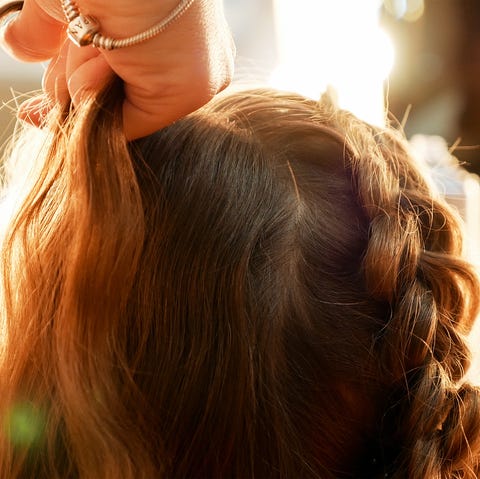 The most cliche things that girls do in a sleepover is braiding each other's hair and telling secrets. You can try to make different hairstyles. Try fishtails, waterfall braids, corset braids, and other hair creations.
5. Make Blacklight Bubbles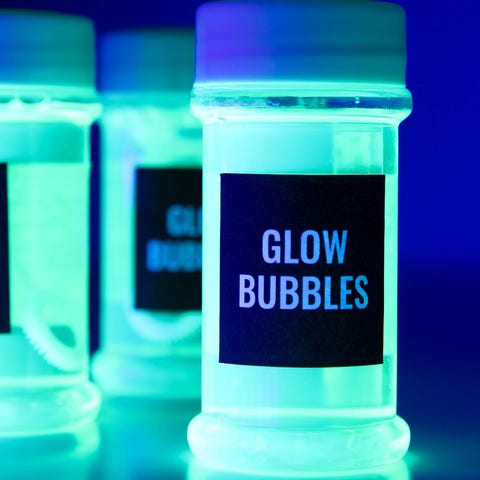 It never gets old to blow bubbles and look at them fly around. If you put highlighter ink into your solution then you will get bubbles that will glow in the dark.
6. Cupcake Decorating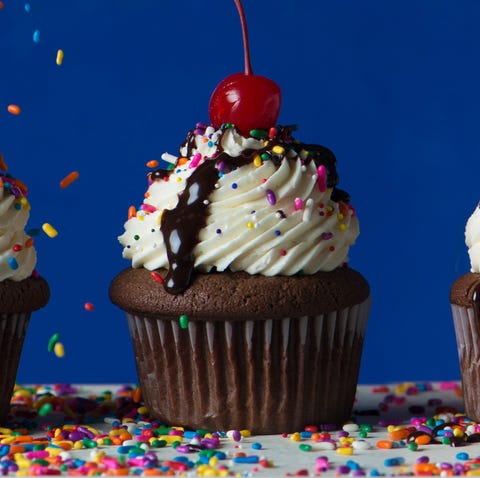 It's time for something chocolatey and sprinkles never get old. Chocolate sauce, frosting, M&Ms, and other cupcake toppings will make your sleepover more delicious. Let the children go wild on sugar. You could substitute the cupcakes with ice cream.
7. Watch a Scary Movie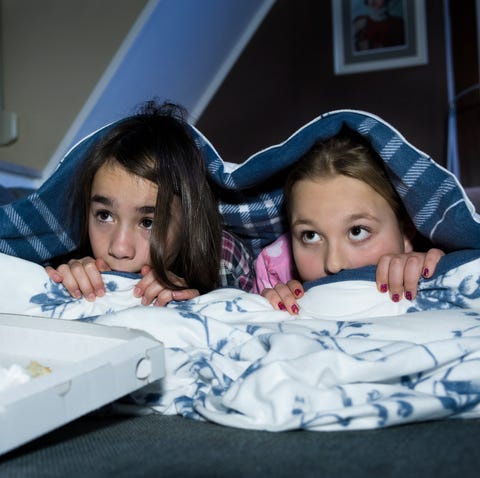 Nights and horror movies go hand in hand. Put on a scary movie after the parents have gone to bed and get cozy with your friends. Tangle your hands together so that you don't freak yourself out.
8. Make a Fancy Popcorn to Go With It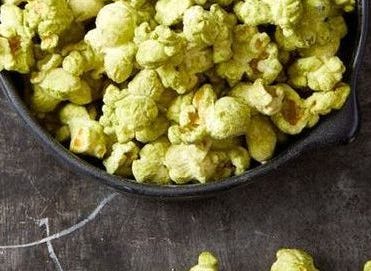 A movie without popcorn is like ice cream without sprinkles. If you and your girls are wild eaters then pair the movie with different popcorn flavors like green matcha popcorn, bacon-chocolate popcorn, or popcorn trail mix. It sure beats the old microwave bags!
9. Movie Night Bingo
If you plan on keeping the movies going for all night long, then you can keep a Bingo game going so that you can check off the boxes of the movie tropes as they happen. You can buy it online or make your own list of movies. One of the Fun Things to do at a Sleepover.
10. DIY Paper Bracelets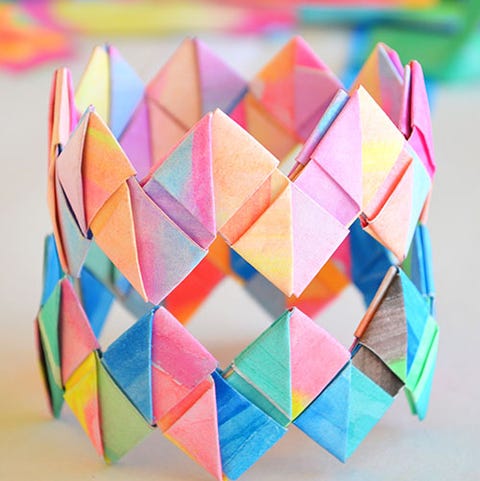 Move over because its time for friendship bracelets! Kids can color the papers with watercolors and then cut and fold them to create beautiful bracelets. A different yet one of the Fun Things to do at a Sleepover.
11. Look up at the Stars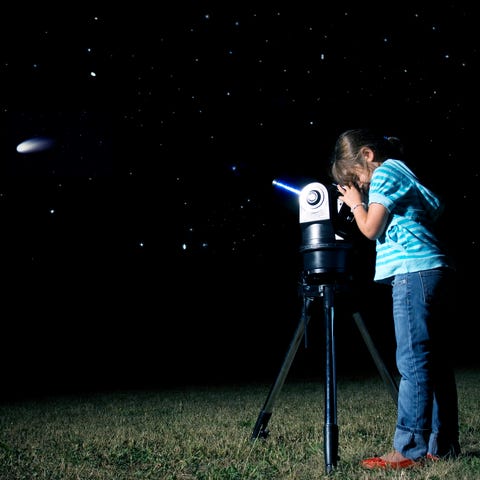 The kids are going to stay up late anyway so why not make it an opportunity to look up at the night sky and learn something wonderful. Set up a telescope and see if you can spot any constellations.
12. DIY a Photobooth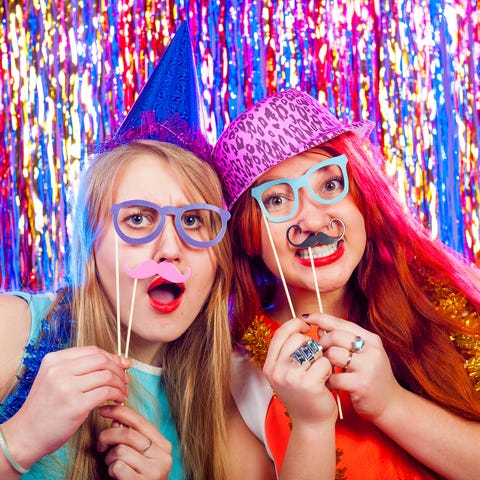 Set up a little booth with a bunch of props and costumes and let the kids dress up and take selfies all night. Enthusiastic kids might even end up creating a short movie out of it.
13. Test a New Board Game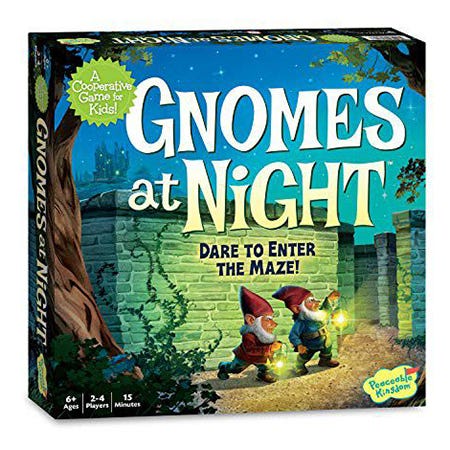 Leave your monopoly at home and get some challenging board games that you never played before. Figuring out new strategies and untangling the rules to a new game has its own fun.
14. At-Home Karaoke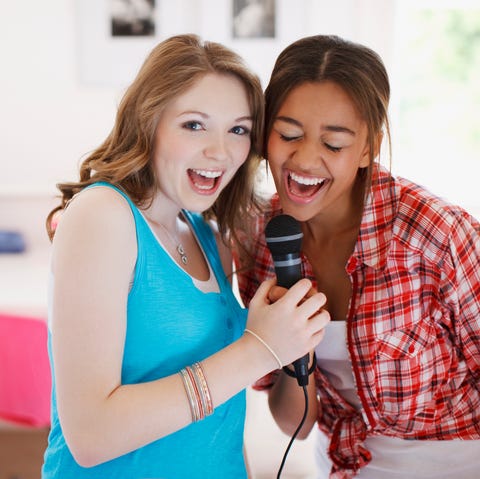 Look into your closets for an old Karaoke machine and let loose. Pick out the top 40 Disney songs and get things started.
15. Divine the Future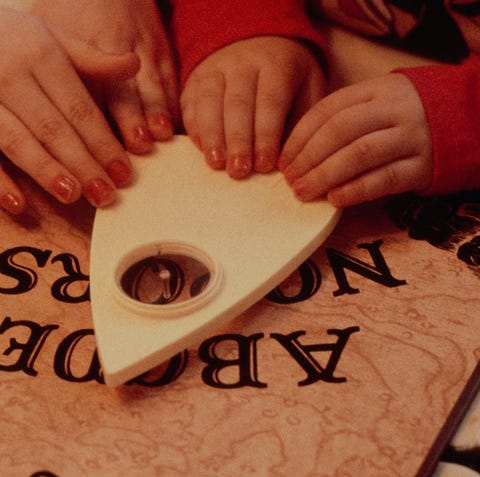 Kids are always curious and have fun imagining the future and finding out the likelihood of their predictions coming true. You could use a Magic 8 ball, Ouija board, cookie catcher or a good old game of MASH.  Let's get your future predicted just for the fun of it.
16. Pillow Fight!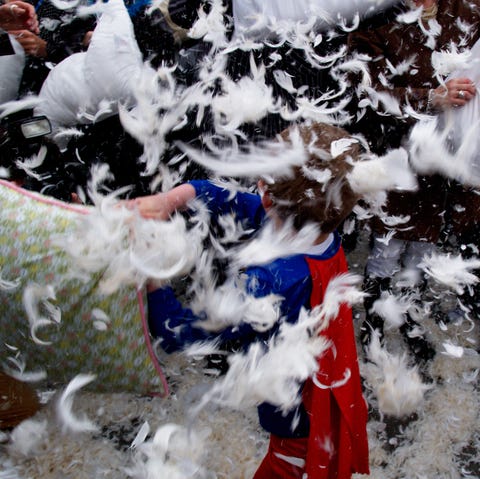 Go crazy with a pillow fight but first set up some ground rules. No hitting in the face kids!. Fight for the best pillows to grab.
17. Play an 'Exquisite Corpse' Game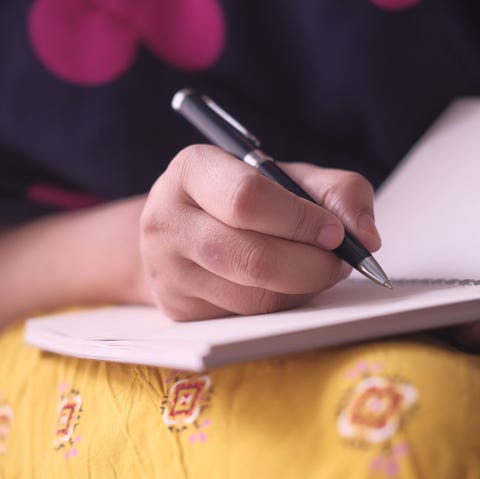 The first player writes down a sentence to start a story and then passes it on to the next. Keep passing the paper until you create an amazing plot. The catch here is that the paper will be folded so that the next writer can only see the previous sentence. Unfold the paper at last so hear a silly story.
18. Play Night Games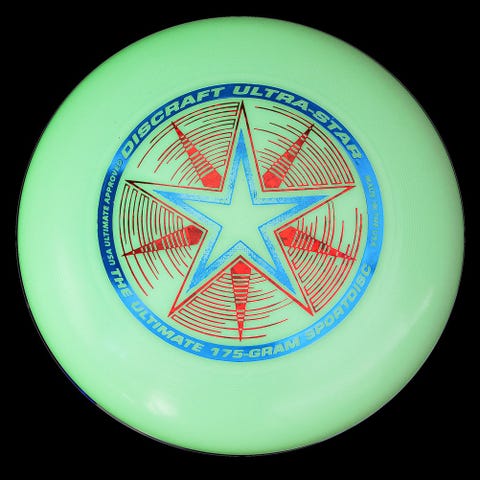 Get a glow-in-the-dark Frisbee or stomp rocket and play until you can't see each other's smiling faces anymore. Just make sure you play it in an area where there isn't any car traffic.
19. Serve Hot Chocolate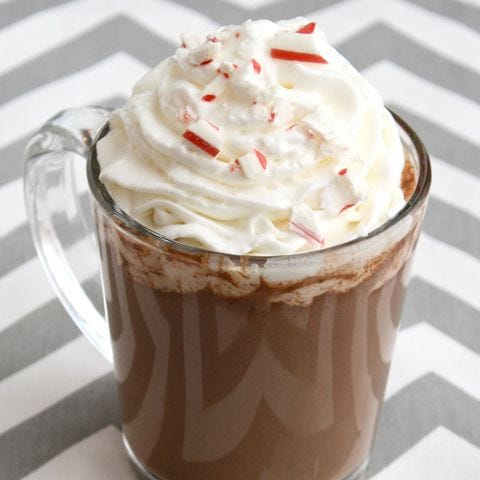 If you are having the sleepover in winter then get the kids to play outside and then offer them a cup of hot chocolate.
20. Do Manicures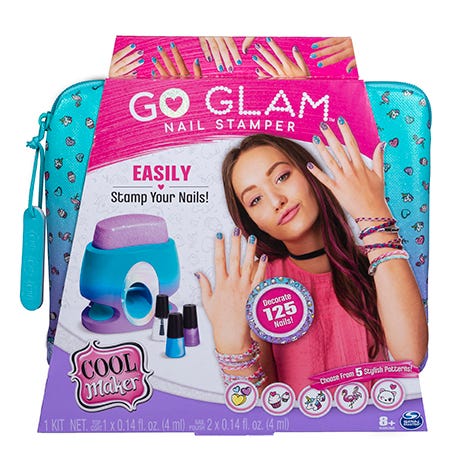 Get out your old nail paints and paint each other's nails. You can also get Nail Stamper to create different patterns and designs on your nails.
21. Or Play Spin the Bottle — of Nail Polish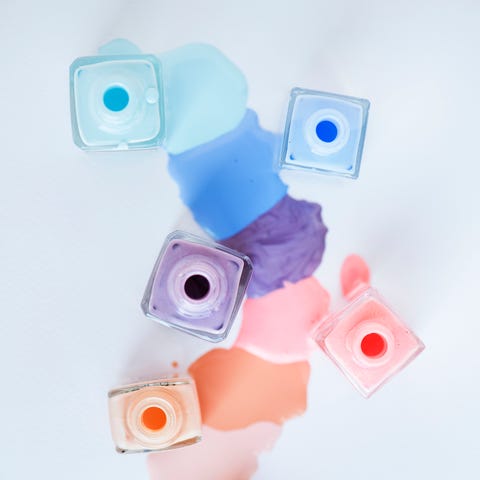 To add a little bit of more fun to the manicure night, gather the kids in a circle and get colorful nail polishes. Select color and spin the bottle in the middle and whoever it points to has to paint one nail of that color. Keep going until all your nails are painted.
22. Or Skip the Nails and Do a Face Mask
If nail paint seems boring then go and paint your faces with cream because no picture is funnier than the one with the face covered with beauty cream.
23. Play 'Murder in the Dark'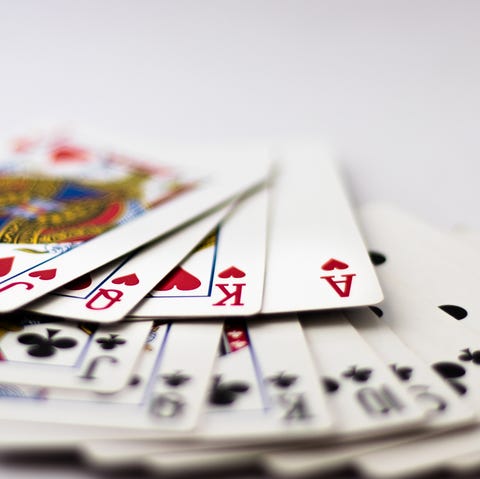 Get a pack of cards and give one card to each player with a number on it except for ace and face card. Deal them. The one with the Ace card becomes the detective and the face card is the killer. The killer takes its victims by winking at other players while the detective tries to catch the killer before everyone is killed.
24. Make Cookie Dough S'Mores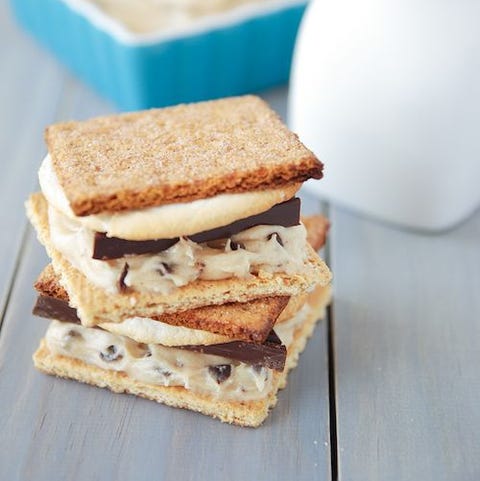 If the weather is nice enough to roast marshmallows in the backyard, this is the most perfect midnight snack ever created.
25. Go on a Night Walk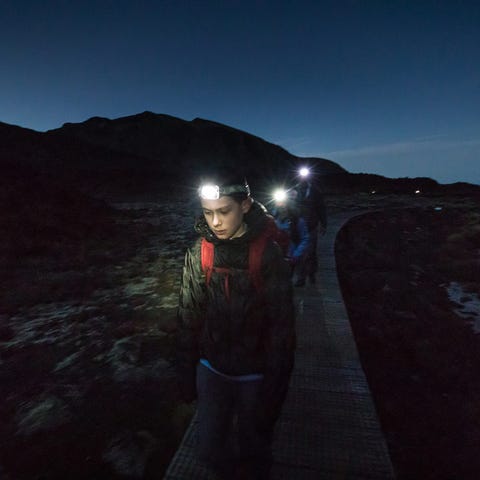 Get your torches or headlamps and go on a trail at night. Look if you can spot any owls or other nocturnal animals.
26. Play 'Celebrity'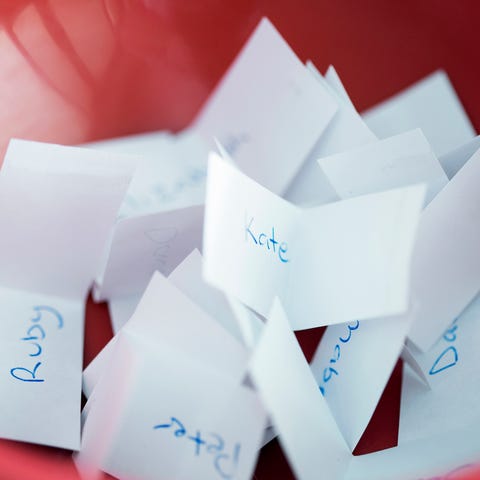 It is like Charades but with a twist. Everyone writes down the name of a celebrity and puts it in a bowl. In the first round, the players will give out clues for the others to guess the name of the celebrity. The second round gives you only one word before the team guesses. In the last round, there will be no words. The players will have to act like in Charades.
27. Design a Pillowcase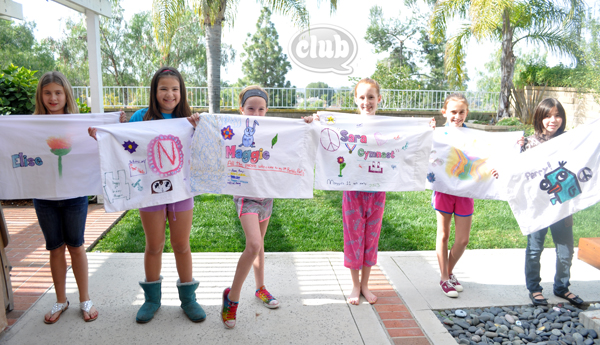 Get all the girls to get a pillowcase and leave them with a bunch of fabric markers. Let the creativity take over.
28. Dance Contest!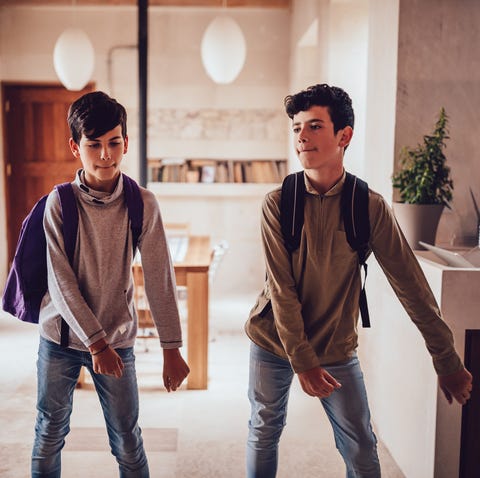 Dance faceoff! Sounds really competitive and fun. If you can't balk at competitiveness then dance together to choreograph a group routine. Make of video of the kids and send them home with a copy. One of the challenging yet fun things to do at a sleepover.
29. Go Watch the Sunrise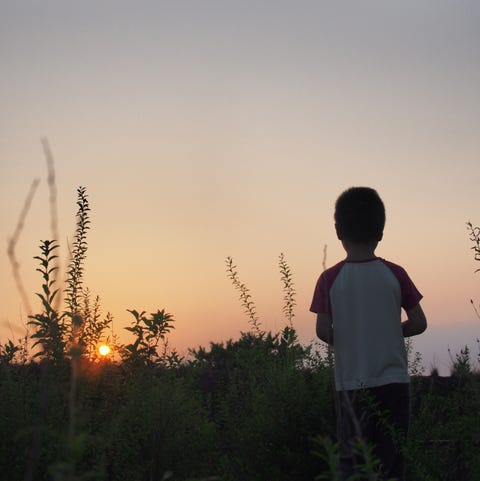 Cross your fingers and hope that the kids had a little bit of sleep or none at all to watch the serene sunrise.
30. Pancake Brunch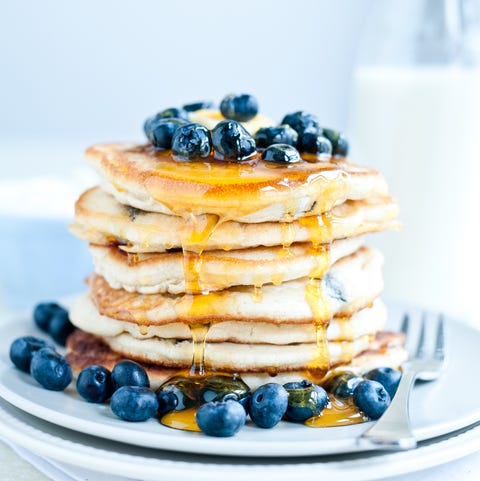 End up your wonderful sleepover with a sweet tooth. Kids can talk about how a wonderful time they had on the sleepover with a batch of pancakes. Whipped cream and fruit toppings are optional.
If you want to make the pancakes at home then here is the
recipe link.
31. Pull a prank on each other
There is so much said and done about pranks. Once you do it you get hooked. Pull some harmless pranks and have a good laugh about it.
So this was our list of Fun Things to do at a Sleepover. If you have something different on your mind then do let us know in the comment section below.