Disney Investor Day was on December 10, 2020, and it was ideal for new Disney shows and movies to be declared as part of it. There surely were a lot across main Disney, Marvel, Star Wars, and more. The 2020 event surpassed all expectations, with an unparalleled number of new projects being revealed for 2021 and beyond, essentially because Disney wasn't able to employ Comic-Con and Star Wars Celebration this time.
Here's the list of all Disney shows and movies you need to keep an eye for:
TV Series and Movies announced by Disney
Fantastic Four (series)
The list of Disney shows and movies begins with the first family of Marvel Comics, the Fantastic Four who will be the first of these beloved characters to join the MCU. Since the time Disney bought Fox, Marvel Comics fans have been anticipating the introduction of those characters whose film rights Fox-owned into the Marvel Cinematic Universe.  There's no information on the cast just yet, but the film will be directed by Spider-Man's Jon Watts. The only different thing about this one would be that instead of being a movie, Fantastic Four would be a web series. A part of me wouldn't want anyone to replace the original cast. Well, let's hope for the best.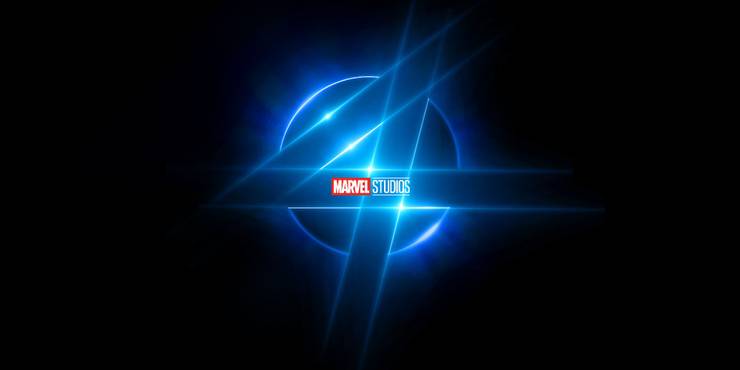 Ant-Man and the Wasp: Quantumania (movie)
Two generations of Ant-Men and Wasps will feature in the upcoming Quantumania. The new Ant-Man and the Wasp Paul Rudd, Evangeline Lilly, and the old Ant-Man and the Wasp Michael Douglas, and Michelle Pfeiffer are all returning to reprise their roles, facing Jonathan Majors as the time-traveling villain, Kang the Conqueror. Ant-Man and the Wasp: Quantumania is supposed to start filming in early 2021 in anticipation of a Spring 2023 release.

I Am Groot (series)
Based on the span of time between the first two Guardians of the Galaxy movies, I Am Groot will revolve around the adversities of Baby Groot. Limited has been said about this series beyond that and the fact that it will have "several new and unusual characters." Given the variety of beings who are in the cosmic side of Marvel Comics, that could accommodate almost anyone.

The Guardians of Galaxy Holiday Special (movie)
Motivated by the notorious Star Wars Holiday Special, James Gunn will write and direct this unquestionably twisted holiday special. It is expected to film at the same time as Guardians of the Galaxy Vol. 3 and will, probably, be out in time for all the important Earth holidays in 2022. The rumor has it that the Guardians of The Galaxy Holiday Special can succeed where stars failed. If you know what I mean!

Armor Wars (series)
The series shows Tony Stark's best friend James Rhodes going to war as Stark's technology falls into wrong hands. Based on the famous Iron Man storyline from the comics, Don Cheadle will reprise his role as James "Rhodey" Rhodes/War Machine. With Robert Downey Jr.'s Stark dead in the Marvel Cinematic Universe and the two-time Oscar nominee pretty much retreated from the role, it's currently unclear as to how the series will address the material or modify it with Cheadle's Rhodes at the center of the story. The series is also currently without any producers, showrunner, or writers assigned.

Ironheart (series)
Tony Stark is gone, but the world yet requires heroes who have the tools, the talent, and the tech to guard it. Enter Riri Williams; a genius who has her own armored suit and is set to fill the vacuum left by Iron Man. Dominique Thorne will feature in this series based on the popular Marvel Comics book.

Secret Invasion (series)
Based on the Marvel Comics storyline of the same name, Secret Invasion will revolve around the attempts of the shapeshifting Skrulls to infiltrate Earth society. Samuel L. Jackson will reprise his role as Nick Fury and Ben Mendelsohn will return as the Skrull Talos. The series will air only on Disney+.

Lightyear (movie)
Lightyear is going to be one of the most anticipated ones among the list of all Disney shows and movies. A spinoff based on the Toy Story character, Lightyear covers the "real" story of the test pilot who motivated the toy. Chris Evans will give his voice to the real Buzz, as he travels to infinity and beyond. The film will be arriving in theaters in the Summer of 2022.

Turning Red (movie)
Turning Red will be the cutest addition to the list of Disney shows and movies. Most tween girls feel self-conscious and Mei is no different. The thing that makes Mei extraordinary is that she changes into a giant red panda whenever she gets too excited. Directed by Domee Shi, who directed the Academy Award-winning short Bao, Turning Red will land in theaters in Spring 2022.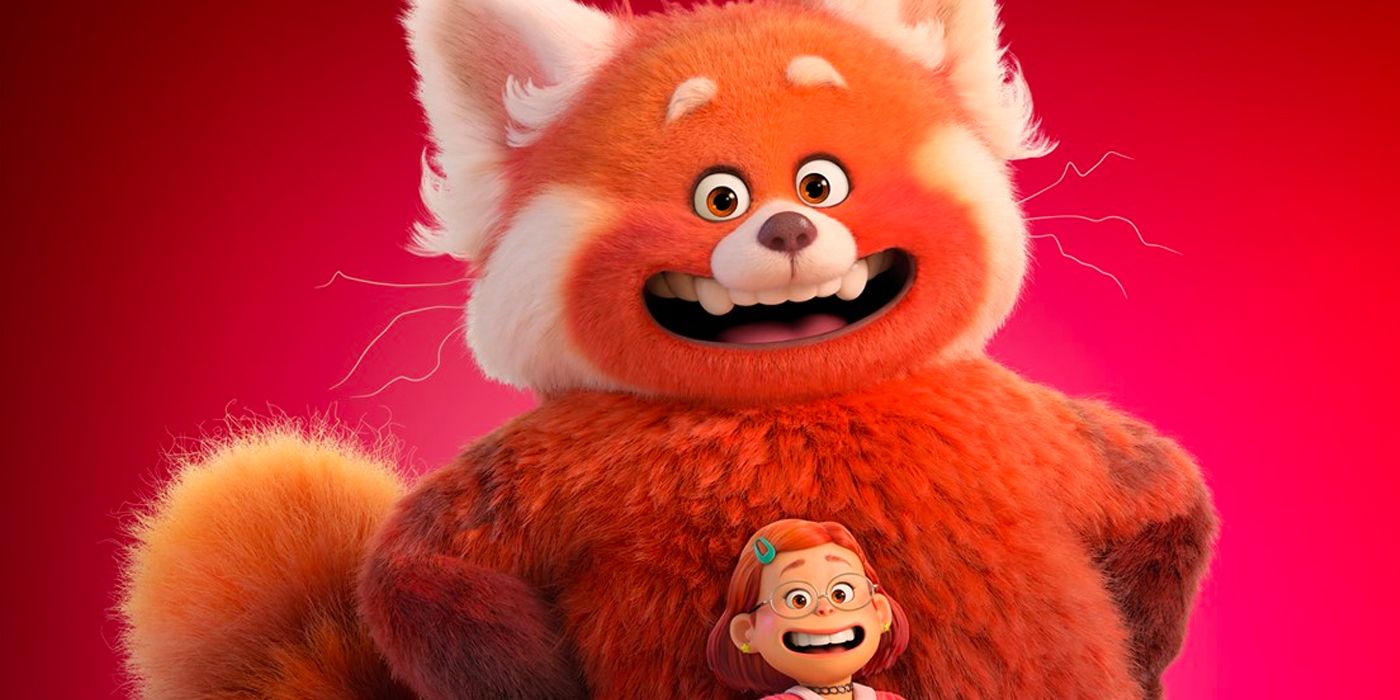 Dug Days (series)
Dug Days, will revolve around the loveable dog from Up and is scheduled to arrive in Fall 2021. Carl returns to suburbia with Dug the dog in tow, where all sorts of new adventures await like "puppies, fireworks, and… SQUIRRELS!!" A clip previewed at the Disney Investors conference displays Dug's trademark enthusiasm at, well, everything, as Carl gifts Dug with a box full of puppies. At first, Dug is pleased, jumping around with the cute little puppies, until one nibbles his ear, then another bites his foot, and quickly it's a game of tug-of-war, and Dug is in the middle. Well, I am excited to watch this one!

A Cars Series (series)
Another anticipated one from the list of Disney shows and movies is A Cars Series. Well, not much has been said about this one but it will be set in the Cars universe and star Lightning McQueen and Mater. It is anticipated to air sometime in Fall 2022.

Win or Lose (series)
In Fall 2023, Pixar will premiere a new anthology series, Win or Lose, which will show the story of a middle school baseball team as they prepare for the championship. Pixar has so far delivered such fabulous Disney shows and movies. So, the expectations are quite high!
Popcorn (movie)
Pixar initially gained fame for their Disney shows and movies before they went on to making full-length features. The studio hasn't neglected their roots, nevertheless, and will be returning to them with Popcorn; a compilation of several bite-size films starring some of Pixar's most popular characters. It will arrive in January 2021 on Disney+.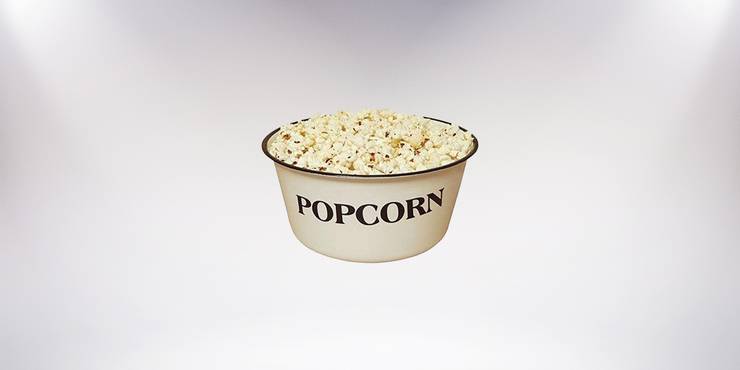 Encanto (movie)
Listed to premiere in theaters in Fall 2021, Encanto will be a project included in the upcoming Disney shows and movies. The film is placed in Columbia, where a magical family lives in a magical home. Directed by the team of Zootopia, Encanto will also have music in English and Spanish, written by Lin-Manuel Miranda.

Iwaju (series)
Created in collaboration with the Pan-African entertainment company Kugali, Iwájú is an important work in the history of Disney shows and movies. Based on a popular African comic book, the science-fiction series is scheduled to arrive particularly on Disney+ in 2022. Walt Disney Animation Studios' chief creative officer stated that the show is set in Lagos and steeped in science-fiction and travels through "deep themes of class, innocence and challenging the status quo".

Moana (series)
Limited has been disclosed about the upcoming Moana series past the fact that it exists. It is ambiguous, for instance, if it will be a sequel or a prequel to the original film or which voice actors from the original will be featuring. It has been scheduled with other Disney shows and movies on Disney+ in 2023.

Tiana (series)
Focused on the heroine of The Princess and The Frog, it is ambiguous if Tiana will be placed before or after the events of the 2009 film. The show is portrayed as being a long-form musical comedy and it will arrive in 2022.

Zootopia+ (series)
Set in the titular city where predator and prey exist in peace, Zootopia+ will open upon the world of the original movie. The show will possess an anthology format, concentrating on different characters in every episode. It will arrive on Disney+ in 2022.

Baymax (series)
Whirling out of the world of Big Hero 6, BayMax will be centered on the loveable inflatable robot hero. The series will be restricted to Disney+, unlike the current Big Hero 6 series, which can be watched on Disney XD. It is supposed to arrive in 2022.

Sister Act 3 (movie)
Whoopi Goldberg has returned in the way of a long-awaited Sister Act sequel that will premiere exclusively on Disney+. Goldberg is also producing the film, along with Tyler Perry. There is no news still about the rest of the cast or the film's story.

Disenchanted (movie)
The movie will be the sequel to the 2007 film Enchanted. The 2007 film Enchanted was a witty send-up of the traditional Disney Princess story. Disenchanted had reportedly been in the works for years, but there had been no news considering it since 2018. Now, it appears that the script has been set and Amy Adams has been approved to be returning as Giselle, but there's no information on the rest of the cast still. There's also no word on precisely when fans can anticipate seeing the film on Disney+.

Peter Pan & Wendy (movie)
Peter Pan & Wendy is a live-action adaptation going right to Disney+. The title roles have not been determined still. Nonetheless, it has been established that Yara Shahidi will be playing the fairy Tinker Bell, and Jude Law will be playing the pirate Captain Hook.

Pinocchio (movie)
It was apprehended that Disney has several live-action adaptations of their famous animated films in the works, including The Little Mermaid. Still, the Disney Investor Day 2020 presentation surprised everyone with the announcement that a live-action Pinocchio will premiere on Disney+. Little else is known at this time other than the fact that the film is being directed by Robert Zemeckis and will star Tom Hanks, probably as the toy-maker Geppetto.

Chip N' Dale: Rescue Rangers (movie)
Disney fans had been anticipating an animated restoration of Rescue Rangers since their cameo in the Duck Tales reboot. Instead, they're receiving a feature-length film mixing live-action and animation. Akiva Schaffer will be directing the film, which will feature John Mulaney as Chip and Andy Samberg as Dale. I mean how cool is that!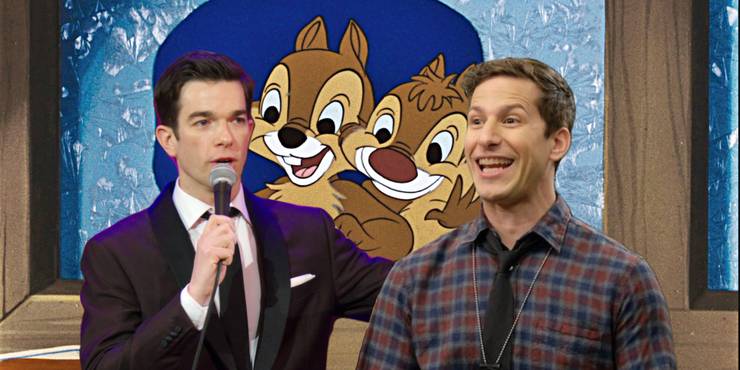 The Ice Age Adventures of Buck Wild (movie)
Ice Age fans had wished that Buck, the swashbuckling weasel voiced by Simon Pegg, might one day get his own movie. That day will come on Disney+ in early 2022. The movie will also star the prankster possum brothers Crash and Eddie.

Diary of a Wimpy Kid (movie)
Based on the popular children's book series by Jeff Kinney, the original Diary of A Wimpy Kid films were a tremendous hit for Fox. Disney is expecting to get similar success with an animated Diary of a Wimpy Kid movie shown on Kinney's artwork. The film will premiere on Disney+ in 2021.

Cheaper By The Dozen Reboot (movie)
A contemporary take on the Cheaper By The Dozen films has been rumored since Disney took over the family film franchise in 2019. It has been verified that a reboot managed by producer Kenya Barris is in the works and will revolve around a blended family of 12 and their family business. Gabrielle Union has been cast.

Inspiration Sport Films (movie)
Following the footsteps of Safety, which shows the inspiring story of former Clemson University football safety Ray McElrathbey, Disney+ will be producing three more films based on the tests and trials encountered by various star athletes. None of the films have titles or casts fixed, but it has been verified that will be based upon the lives of basketball player Chris Paul, basketball player Giannis Antetokounmpo, and American footballer Keanon Lowe.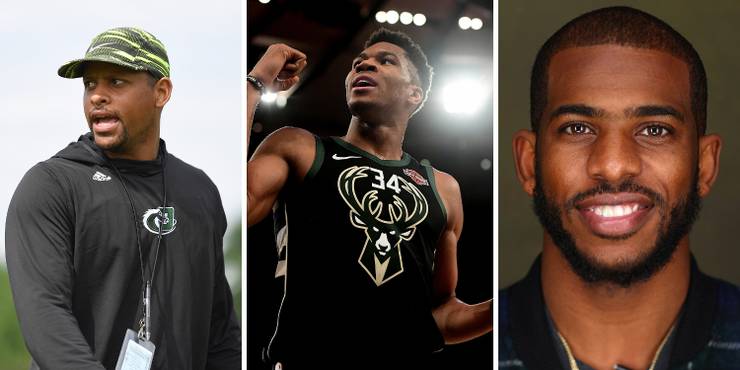 Hocus Pocus 2 (movie)
Talks of a sequel to the popular Halloween classic Hocus Pocus have gone amok through 2020. An announcement at Disney Investor Day 2020 has validated that Hocus Pocus 2 is in the works. But, the involvement of the original Sanderson Sisters – Kathy Najimy, Bette Midler, and Sarah Jessica Parker – is still to be affirmed.

Big Shot (series)
Following The Mighty Ducks reboot on the roster of new sports-related series on Disney+ is this dramedy on a girls' basketball team at a girl's private high school. The show features Yvette Nicole Brown as the school's dean, John Stamos as the school's irritable head basketball coach, and Jessalyn Gilsig as the good-natured assistant coach.

National Geographic Shows and Documentaries
The announcements also covered a number of new shows and specials made in association with the National Geographic Society for Disney+. Foremost among these is Limitless, which is defined as "one-part science, one-part action-adventure" and will star Chris Hemsworth as he tours the world experimenting with the limits of his strength in many exotic territories. Darren Aronofsky will produce another series, Welcome To Earth, in which Will Smith explores the world to study unexplained wonders. Other forthcoming documentary releases include A Real Bugs Life, America The Beautiful, and Costeau, which shows the life of legendary ocean explorer Jacques Cousteau. Sigourney Weaver will narrate Secrets of the Whales; a new nature documentary produced by James Cameron. Disney+ will also be releasing the fourth installment of Genius: Martin Luther King, Jr.

Star Wars: Rogue Squadron (movie)
Listed to arrive in theaters in December 2023, Rogue Squadron may now be the most extremely awaited Star Wars property of all. The film was declared by Wonder Woman director Patty Jenkins, who talked of her wish to produce "the greatest fighter pilot movie of all time" in praise of her fighter pilot father and how her next project would enable her to do that and to make a movie about something else she loved: Star Wars. No specifications are available about the storyline, but Star Wars fans have been clamoring for a film based upon the elite Rebel Alliance squadron for years.

Indiana Jones 5 (movie)
Indiana Jones 5 has been in the works since 2008 and talks have run off since then about the probability of Harrison Ford being recast. Ford is set to take one more crack at the whip and fedora. The untitled Indy movie is listed to premiere in the summer of 2022 and will be directed by Logan director James Mangold.

Willow (series)
While estimated a moderate success compared to Star Wars, Willow has endured the test of time to become a popular fantasy classic with a devoted fandom that has desired to see more adventures of the aspiring Nelwyn sorcerer. Warwick Davis is confirmed to reprise the role in a new Disney+ series. The new show will find Willow, better and smarter, being drawn into a new adventure. The series will also feature Ellie Bamber, Cailee Spaen, and Erin Kellyman.

Star Wars: A Droid Story (series)
C-3PO and R2-D2 will be starring in a new animated Star Wars series called A Droid Story. No detail is available about when the Disney+ series is set. Certainly, limited is known at this time beyond the title and the point that the series' two most popular droid protagonists will be leading a new hero to their fate.

Star Wars: Acolyte (series)
Established 200 years before the events of Star Wars: Episode I – The Phantom Menace, Star Wars: The Acolyte will be the first live-action Star Wars production set during what is known as the High Republic era. The series is defined as "a mystery-thriller that will take viewers into a galaxy of shadowy secrets and emerging dark-side powers." The show is being managed by Russian Doll creator Leslye Headland.

Star Wars: Lando (series)
While Han Solo may have received the glory and the princess, most Star Wars fans accept that Lando Calrissian is the galaxy's greatest villain. The handsome gambler will be returning in a new Disney+ event series managed by Dear White People director Justin Simien. It is unknown who will be playing Lando and at what point in time the series will be established, but Donald Glover (who played the part in Solo: A Star Wars Story) has allegedly been keen to return to the role. But we wouldn't trust against Billy Dee Williams, who reprised to play Lando in Star Wars: The Rise of Skywalker, wearing his cape for one more adventure.

Star Wars: Visions (series)
Anime fans will have something to look forth to with this new Disney+ anthology series. Composed of 10 episodes, Star Wars: Visions will showcase short animated films "celebrating Star Wars through the lens of the world's best anime creators." None of the animators working on the project have been named, but they are said to depict several of Japan's leading anime studios.

Star Wars: Obi Wan Kobi (series)
Talks of a film or miniseries dedicated to the first Jedi shown in the Star Wars films have been hovering around for years, but it has finally been affirmed that Ewan McGregor will reprise the role of Obi-Wan Kenobi in a Disney+ miniseries. There are no details of the story beyond the fact that the show will be set 10 years after the events of Star Wars: Episode III – Revenge of the Sith. It has been affirmed, that Hayden Christensen will also be reprising to play the role of Darth Vader.

Star Wars: Andor (series)
Listed to arrive in 2022, Andor is the first Star Wars live-action project to revisit the characters introduced in Rogue One. Set in the initial days for the Rebel Alliance's formation, the series will see Diego Luna will reprise his role as Cassian Andor and tell how he came to be a Rebel spy. The series will also feature Genevieve O'Reilly as Mon Mothma and Alan Tudyk as the voice of K-2SO.

Star Wars: Ahsoka (series)
This Star Wars series was one of the most delightful surprises. Rosario Dawson will return to play Ahsoka Tano, who lately made her first live-action appearance in The Mandalorian, after being included in the Clone Wars animated movie in 2008. The new series will be set at the same time as The Mandalorian and air only on Disney+. It's thought she will be tracking down Grand Admiral Thrawn in her series, though that hasn't been affirmed.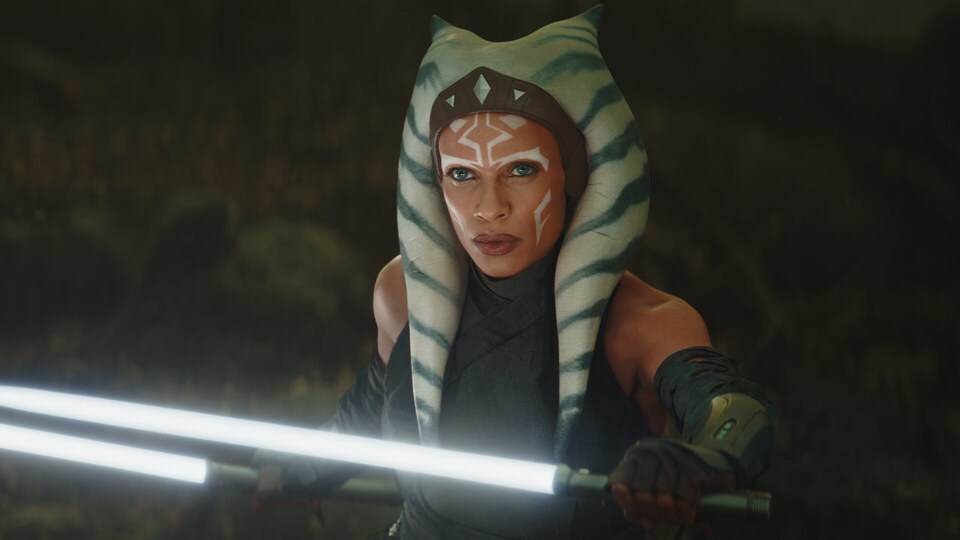 Star Wars: Rangers of the New Republic (series)
Limited is known about this Star Wars show beyond its title and it being set in the same timeline as The Mandalorian. The new series will premiere exclusively on Disney+ but nothing has been declared about the series' cast or crew, though it's understood, based on its name, that it will focus on the X-wing pilots in the Outer Rim. It is assumed, that this might be a long-rumored spinoff of The Mandalorian based around Gina Carano's character Cara Dune, who is now a Marshal of the New Republic.

Shogun (series)
Based on James Clavell's novel of the same name, Shogun narrates the story of John Blackthorne; a 17th century Englishman who sees himself reevaluating everything he knows about righteousness, truth, and freedom when he becomes stranded in Nippon. The new series, which is defined as Game of Thrones set in feudal Japan, will broadcast on FX and Hulu and is being produced by Counterpart creator Justin Marks and his wife Rachel Kondo, who will act as supervising producer. Producer/Director Tim Van Patten, best known for his work on Game of Thrones and Boardwalk Empire, is also connected to the production.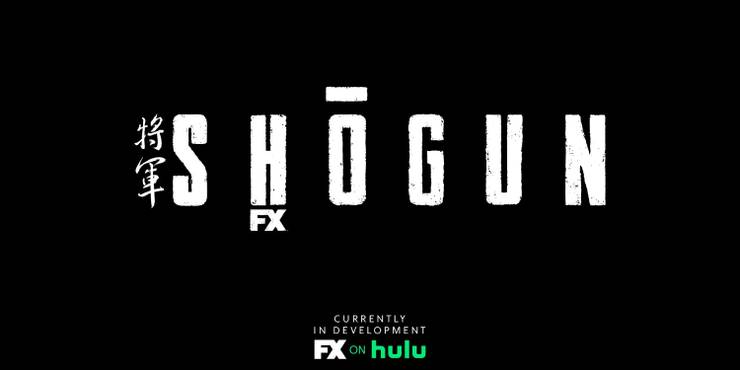 Alien (series)
FX and Hulu will air the first television series set in the reality of the Alien films, which will also be set on Earth for the first time. The new series is being managed by Noah Hawley, who has expertise adapting classic movies into hit television series after several years writing, directing, and producing the television series Fargo. Hawley was also accountable for the X-Men drama Legion, so expectations are high that he can do something impressive with the Alien franchise.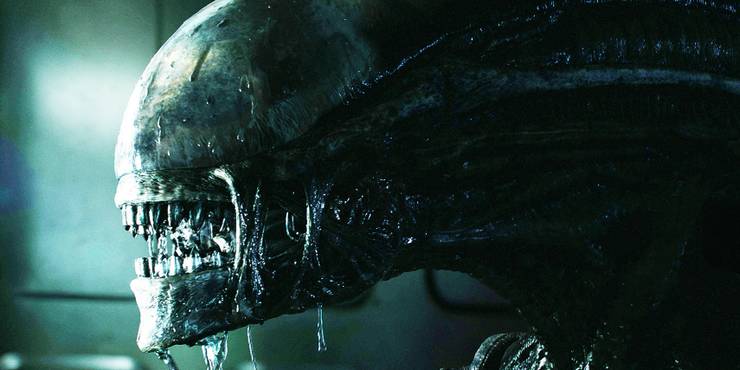 Y: The Last Man (series)
Based on the Vertigo Comics series about an unskilled escape artist who finds himself as the last man on Earth following a plague that kills every mammal with a Y-chromosome except himself and his pet monkey. The television adaptation of Y: The Last Man went for many false starts before getting a home on FX and Hulu. The series is listed to start filming in early 2021 and the cast will star Diane Lane in an unnamed role.

Reservation Dogs (series)
Reservation Dogs is a new half-hour comedy which will premiere on FX and Hulu. The series pivots around four Native American teenagers growing up on a reservation in eastern Oklahoma. The series was co-created by Academy Award winner Taika Waititi and Native American director Sterlin Harjo.

Platform (series)
Defined as "an innovative scripted anthology," Platform is the brainchild of The Office star BJ Novak. Each half-hour episode of the FX and Hulu series will focus around a different cast of characters dealing with current events. Novak will be writing, directing and executive producing the series, but is not supposed to appear on-camera.

American Horror Stories (series)
American Horror Story creator Ryan Murphy declared this spinoff series in May 2020, but little had been affirmed beyond its existence. The new series will air on FX and Hulu and will have 16 standalone episodes centered on "horror myths, legends and lore." Sara Paulson, who made her directorial debut on the original series, will reportedly be directing at least one episode and the cast will have many actors from earlier seasons of American Horror Story.

The Old Man (series)
While this adaptation of the 2017 novel by Thomas Perry has been in the works since 2019, The Old Man still had to declare its lead actor until Disney Investor Day 2020. Academy Award Winner Jeff Bridges has been casted as Dan Chase; a former CIA operative who is forced to come out of retirement after he becomes the target of unknown assassins. The series will also star John Lithgow and premiere on both Hulu and FX.

Nine Perfect Strangers (series)
Nicole Kidman and producer David E. Kelley will be teaming with Melissa McCarthy in the new Hulu series Nine Perfect Strangers. Based on the New York Times Bestseller by Australian author Liane Moriarty, the series is set in a leisure spa called the Tranquillum House and follows the nine strangers as they attempt to remake themselves under the watchful eye of the spa's strange owner, Masha. Kidman will be playing the role of Masha and McCarthy will be playing Frances, a romance novelist who visits the spa nursing a broken back and a broken heart.

Dopesick (series)
Your Honor star Michael Stuhlbarg is set as a series regular in Dopesick, Hulu's eight-episode short series based on Beth Macy's bestselling book. The project is from The Handmaid's Tale executive producer Warren Littlefield and Touchstone Television. Rosario Dawson will also be appearing in the show with Michael Keaton and Peter Sarsgaard.

The Dropout (series)
Saturday Night Live star Kate McKinnon will be playing a quite dramatic role in the upcoming Hulu series called The Dropout. The series is based on an ABC podcast on Elizabeth Holmes who is infamous for becoming a billionaire by selling faulty medical technology. McKinnon is also the executive producer of the series.

Only Murders in the Building (series)
Comedy legends Steve Martin and Martin Short will be teaming up for this one with Selena Gomez. Not much was disclosed about this series except the fact that Disney is producing this series for Hulu. The filming has already begun in early December 2020. All three leads are also executive producers of the show.

We're eagerly waiting for all of these Disney shows and movies. Are you?