You must have heard people saying politics is a dirty game. But, it is a part of our daily life. People who run the country do it and people who work in a small company do it. People who stay away from it counter it or suffer it. So, it is safe to say that there is no escape from this. India is the largest democracy in the world and we have the youth who wants to change the system.
Many of us prepare for the prestigious Indian civil services but the competition is high so only selected few get that post and power. In this post, we will see many people who got a chance to be civil servants by their hard work but decided to move a bit further by coming into politics. Lets's take a look at these officers turned politicians.
Officers Turned Politicians – IAS, IPS, IFS and IRS
IAS – Indian Administrative Service
1. Christy Fernandez (Ex-IAS) (Independent, supported by CPI-M) Ernakulam, Kerala
Mr Fernandez was President of India's former secretary and belongs to the Indian Administrative services Gujarat cadre 1973 batch. He has served in different areas like he was an additional secretary in the Commerce Ministry and also served as a secretary in the Agriculture and Petroleum ministries. He also served as a principal secretary of the Gujarat Town Development Council.
Some of his other roles are Managing Director and Chairman of Export Credit Guarantee Corporation of India Ltd. and Director of Export-Import Bank of India. Fernandez is being supported by CPI-M.
2. RK Singh (Ex-IAS) (BJP), Arrah, Bihar
Raj Kumar Singh is the Indian government's current minister of State and a Member of Parliament for  Arrah, Bihar. He was previously the Home Secretary of India. Singh was a pass out of 1975 Bihar cadre Indian Civil Services batch.
RK Singh joined BJP on 13 December 2013. Singh was appointed as the Minister of State for Power and New Renewable Energy and Minister of State for Skill Development and Entrepreneurship in May 2109.
3. KP Ramaiah (Ex-IAS) (JD-U), Sasaram, Bihar
Karra Parasu Ramaiah joined the Indian Administrative Services as a Bihar cadre in 1986. Ramaiah worked as District Magistrate of Patna and Divisional commissioner of Patna and Tirhut. He later became the Principal Secretary of the SC & ST Department. KP Ramaiah took early retirement from the IAS and later joined Janta Dal in March 2014. Before joining the Janta Dal he served as the Secretary of Mahadalit Commission.
4. Bhagirath Prasad (Ex-IAS), (BJP), Bhind, Madhya Pradesh
Bhagirath Prasad represents the Bhartiya Janta Party in the Lok Sabha. Prasad is the Member of Parliament and a retired IAS officer.
From December  2017 onwards he has joined the Committee on the Welfare of Scheduled Castes and Scheduled Tribes. Previously he served as the  Principal Secretary, Transport, Government of Madhya Pradesh. Prasad was also the Secretary and Commissioner of Public Relations and a secretary of the Human Rights Commission.
5. Yudhbir Singh Khyalia (Ex-IAS) (AAP), Hisar, Haryana
Yudhbir Singh is an IAS officer of Haryana cadre, 1997. He is currently the DC of Hisar, Haryana. He has headed 9 subdivisions as SDM and was also the Registrar of Kurukshetra University in 2005.
6. Ajit Jogi (Ex-IAS), (Congress), Mahasamund, Chhattisgarh
Ajit Jogi was a member of the INC and served as the Chief Minister of Chattisgarh. Jogi previously served as the district collector of Indore and has held many positions of responsibility.
Jogi was the Chairman of the Science and Technology  Committee and Environment and Forests Committee. Ajit Jogi has been in controversies many times. He also made an independent party known as Janta Congress after being expelled from Congress.
Indian Foreign Service (IFS)
1. Mani Shankar Aiyar, (Ex-IFS), Mayiladuthurai, Tamil Nadu
Mani Shankar Aiyar is currently a member of the Indian National Congress and is a part of Hon. Board of Advisors of IIMUN. He was previously an Indian Civil Servant.
Aiyar joined the IFS in 10963 and took retirement from the same in 1989 to start a career in media and politics. Aiyar is fond of writing as well and has written many books including Rajiv Gandhi's India.
2. Meira Kumar (Ex-IFS) (Congress), Sasaram, Bihar
Meira Kumar joined Indian Foreign Services in 1973 and entered politics in 1985. She is a member of the Indian National Congress and she was the first women speaker of Lok Sabha.
Kumar was also nominated for the 2017 Indian presidential election but lost to Ram Nath Kovind. She was previously the Minister of Social Justice and Empowerment and also the Minister of Water Resources.
Indian Police Service (IPS)
1. Nikhil Kumar (Ex-IPS) (Congress) Aurangabad, Bihar
Nikhil Kumar is an ex- IPS officer from 1963 batch and has served as a Governor of Nagaland and Governor of Kerala. He is a member of the Indian National Congress. He held many positions of responsibilities like he was the DGP of NSG and Commissioner of Delhi Police.
2. Harish Chandra Meena (Ex-IPS) (BJP), Dausa, Rajasthan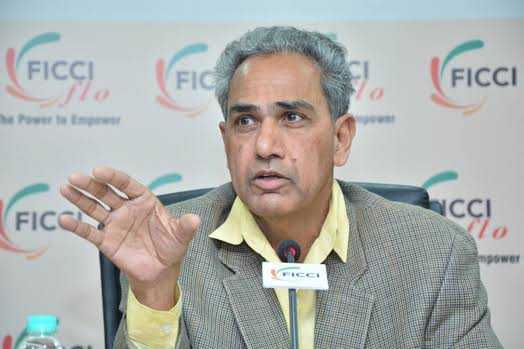 Harish Chandra Meena is a retired IPS officer of 1976 batch. He was also the DGP of Rajasthan. Meena entered politics by joining BJP in 2014 but he left BJP and joined Indian National Congress in 2018. He has been a member of many committees like Standing Committee on Home Affairs, Standing Committee on Transport, Tourism and Culture and Lok Sabha Fellowship Committee.
3. Namo Narain Meena (Ex-IPS) (Congress), Dausa
Namo Narain Meena served as an IPS Officer and is from the 1969 batch of Rajasthan cadre. He is a candidate of the Indian National Congress and has previously served as a Minister of State for Finance in the Government of India. He served as Union Minister of State (EB&I) in Ministry of Finance
4. Ajit Joy (Ex-IPS) (AAP), Thiruvananthapuram, Kerala
Ajit Joy is an ex-IPS officer from 1992 batch. He left the Civil services to become a lawyer. He was nominated by AAP as its candidate from Kerala. Ajit Joy has previously served as an SI at Giridh, Khagaria, and Chapra. After leaving the Civil Services he was a part of the United Nations Office on Drugs and Crime.
5. Ajoy Kumar (Ex-IPS) Jharkhand Vikas Morcha (Prajatantrik), Jamshedpur, Jharkhand
Ajoy Kumar is a former IPS officer and was the Member of Parliament in the 15th Lok Sabha. He joined Indian National Congress in 2014 and was appointed as the President of INC in Jharkhand in 2017. He joined Tata Motors as Senior Executive after he left the Indian Civil Services. Ajoy Kumar left Congress and joined AAP in 2019. He is among the lesser-known officers turned politicians
8. Rameshwar Oraon (ex-IPS) (Congress), Lohardaga, Jharkhand
Rameshwar Oraon is an ex-IPS Officer of 1972 batch. He is currently a member of the Indian National Congress and also of 14th Lok Sabha.
Oraon resigned from the civil services in 2004 and contested general election and won Congress ticket. Oraon is the Chairperson of the National Commission for Scheduled Tribes.
9. Vishnu Dayal Ram (Ex-IPS) (BJP), Palamau, Jharkhand
Vishnu Ram Dayal is a 1973 batch IPS officer. Dayal was formerly the Director-General of Police of Jharkhand. He joined the Bhartiya Janta Party after his retirement in 2014.
Vishnu Ram Dayal has also been a part of various committees like Standing Committee on Water Resources, Consultative Committee, Ministry of Coal and Standing Committee on External Affairs.
10. Ashish Ranjan Sinha (Ex-IPS), (Congress), Nalanda, Bihar
Sinha is an ex-IPS Officer from 1972 batch of Bihar cadre and also served as the DGP of Bihar. He contested the general elections on a Congress ticket.
12. Satyapal Singh (Ex-IPS), (BJP) Baghpat, UP
Satyapal Singh is an ex-IPS Officer of Maharashtra cadre. He got voluntary retirement and contested the election. He joined BJP and is a Member of Parliament. Satyapal Singh also served as a Mumbai police chief and Maharashtra's Additional DGP. Later he also served as a Joint Commissioner of police.
13. Kiran Bedi (Ex-IPS)
Kiran Bedi was the first woman IPS officer. She has been a social activist and a politician. She has won many titles for national and state-level championships and won many awards including Ramon Magsaysay award for the reforms introduced by her at Tihar jail in 1994.
Kiran Bedi left the civil services to focus on social activism and writing. In 2015 she joined Bhartiya Janta Party and is currently serving as the Lieutenant Governor of Puducherry. She is very popular officers turned politicians
Indian Revenue Service
1. Arvind Kejriwal (Ex-IRS) (AAP) Varanasi, UP
Arvind Kejriwal joined the Indian Revenue Service in 1995. In November he founded Aam Aadmi Party. Kejariwal contested elections against Sheila Dixit of INC and defeated her in 2013.
In 2015 Kejariwal was elected for the second term as the Chief Minister of Delhi. He among the very well known officers turned politicians.
2. Udit Raj (Ex-IRS), North West Delhi
Udit Raj joined the Indian Revenue Service in 1988. He is currently a member of the Indian National Congress. Before joining Congress he was a part of BJP and before that he opposed BJP and had his own Indian Justice Party. He was previously a Deputy Commissioner, Joint Commissioner and Additional Commissioner of Income Tax. He is currently acting as the National Chairman of the All India Confederation of SC/ST Organisations.
So here you have it. All the Civil servants and officers turned politicians.