Films have become a part of our daily lives with the introduction of sites such as Netflix, Prime, YouTube, etc. Films play an important role in shaping people's thoughts into ideas and it has the power to influence the strongest of minds. Through the 100 years of Bollywood, there has been a varied range of movies but the one topic that has been doing the rounds since ages are patriotism.
Here are 30 Patriotic Hindi movies which will provoke this pure feeling for our country, and make us cheer India! India!
Patriotic Hindi Movies
1. Border (1997)
2. Rang De Basanti (2006) 
3. Romeo Akbar Walter
The movie starts with a RAW man being given third-degree torture, after which the movie goes into a flashback of 9 months. The story revolves around a banker who is hired to play the role of a spy for an undercover operation in Pakistan. There he is faced with various physical and emotional challenges as he befriends his enemy to gain his trust. His integrity and loyalty are again put to test when he refuses to betray him.
4. SARFAROSH (1999) 
5. Lagaan
6. Airlift (2016) 
This Raja Krishna Menon directed the movie, stars Akshay Kumar and Nimrat Kaur. The film is based on real-life incidents of Kuwait when was invaded by Sadam Hussein in 1990.
Akshay Kumar plays the role of a wealthy businessman who had no interest in his country until his nationality was the only thing that was saving him from Sadam. He takes it upon him to evacuate all the Indians from Kuwait back to their land of India.
7. A Wednesday
8. Chak De! India
9. Baby
10. Gold
11.The Legend of Bhagat Singh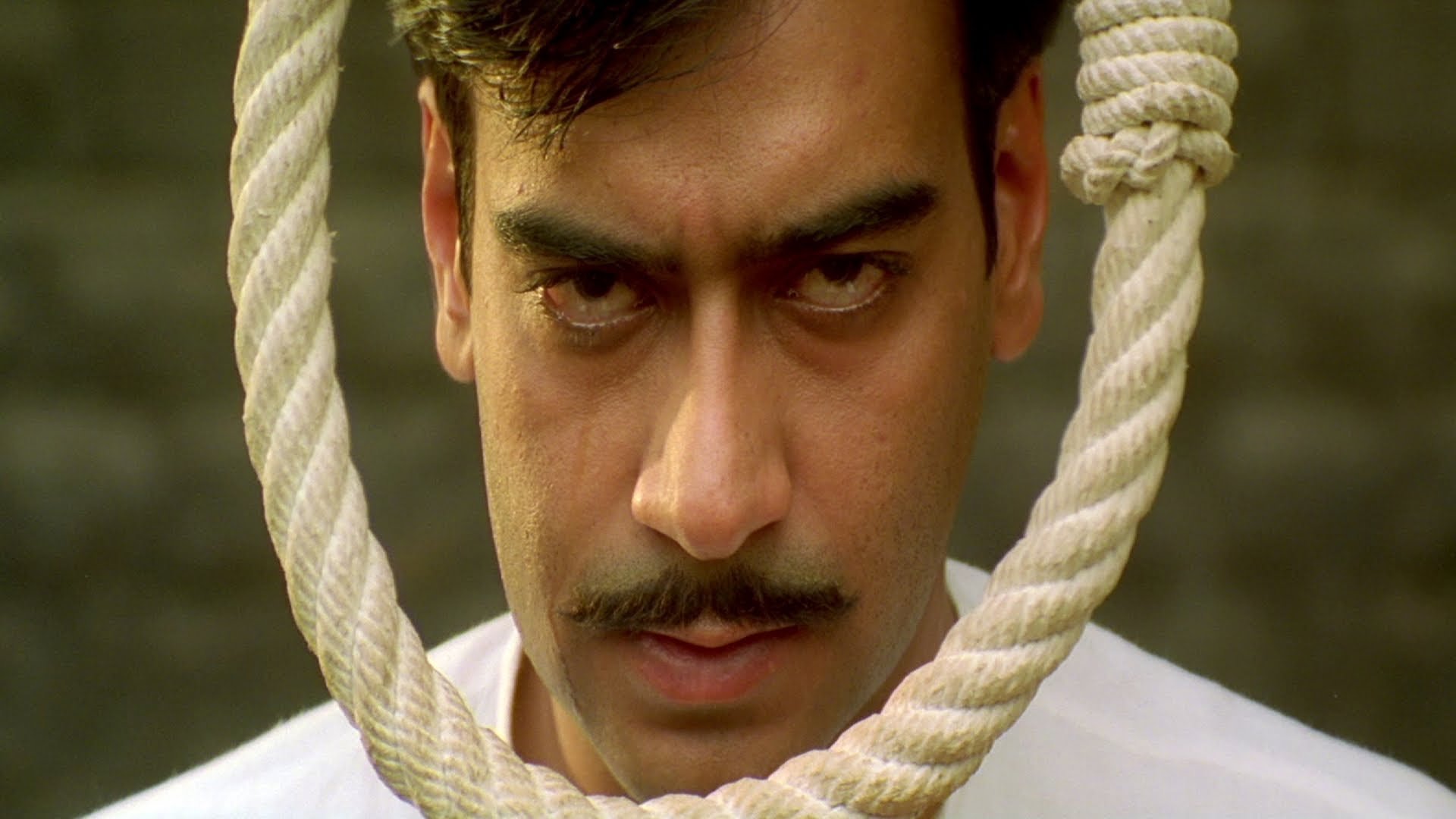 This movie is a biographic representation of the bold and courageous Bhagat Singh. The movie retells the amazing story of the young freedom fighters, Bhagat Singh, Sukhdev and Rajguru, who willingly tied the noose around their necks, as a sign of respect for their country. This film filled us with pride and made us introspect.
12. Mangal Pandey: The Rising
This movie stars Amir Khan as Mangal Pandey in the First War of Independence. Mangal Pandey no longer wished to serve under the British Army and formed his mutiny who broke out against the Britishers in revolt. The film is an amazing melody of patriotic songs.
13. Chittagong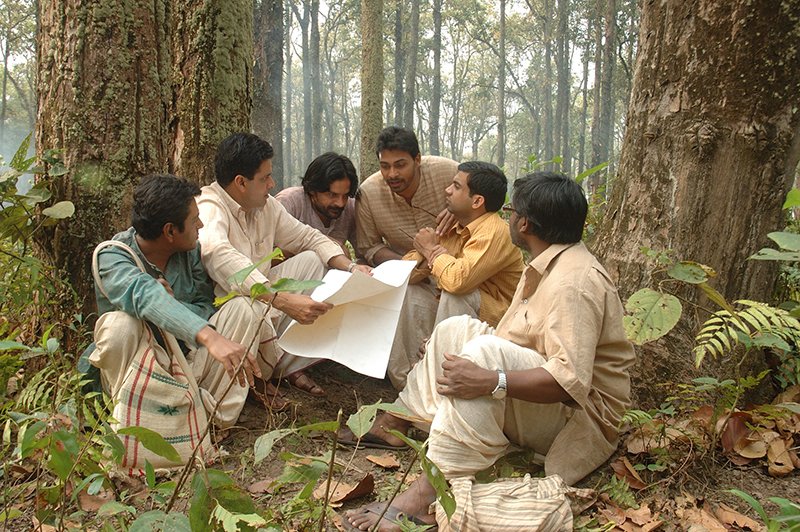 This film by Bedabrata Pain tried to tell the story of one of the bravest freedom fighters. The story is based on the Chittagong mutiny, where a young teacher Surya Sen inspired a bunch of his young students to fight for the country's freedom.
14. Swades
This film stars Shah Rukh Khan. He returns from his work from NASA back to his Indian roots for a short vacation. SRK is reunited with his motherland as he grows fond of all the elements of "Swades". Shahrukh tries to reform the village he is living in.
 15. Uri: The Surgical Strike (2019)
This Vicky Kaushal starring film revolves around the real-life incident of the surgical strike. The surgical strike was actioned against the terror attacks by Pakistan. The film went on to become a blockbuster and the catchphrase "How's the Josh?" "High, Sir!" could be heard all around. The performances of the actors including the likes of Paresh Rawal and Yami Gautam were much appreciated.
16. Prahaar
One of the most perfectly made movies on the Indian army, tells the story of a jawan who even as he adjusts to life as a civilian cannot abandon his discipline and morality of life as he does it. He decides to take a stand against the corrupt system of his nation.
17. Mother India (1957)
This film explores the traditional and ethnic roots of India. It portrays a typical mother in the days who struggles to raise her sons amidst a poverty-stricken village. The film is covered with hardships faced by her due to the money lenders of the time. The film metaphorically represents India as a nation in the aftermath of Independence.
18. Gandhi (1982)
This film, as the name suggests, is about the freedom fighter, Gandhi Ji. It records all the life-changing events in the life of Gandhi from the point he was thrown off a train in South Africa for entering a white-only coach and concluded with his assassination in 1948. The film was nominated for Academy Awards in 11 categories.
 19. Gadar: Ek Prem Katha (2001)
This movie is set during the Partition of Indian in 1947. It narrates the story of a Sikh driver who falls in love with a Muslim girl. They struggle to keep their relationship alive amidst the Hindi-Muslim rivalries.
20. Deewaar: Let's Bring Our Heroes Back
This movie is about two brothers who choose different paths for themselves. One becomes renowned police while the other turns his face towards crime. Both of them come face to face when the criminal brother is sent to execute his brother. It stars Amitabh Bachchan, Sanjay Dutt, Akshaye Khanna, and Kay Kay Menon.
21. Raazi
This movie is dedicated to those unsung heroes who dedicated their lives to serve for their country. In this movie, a Kashmiri woman is married off to a Pakistani army officer. She works as an in-house spy for the Indian Army. She sacrificed her entire life to serve her country and provided valuable information from the inside.
22. Parmanu 
Captain Ashwat Raina's efforts to turn India into a nuclear state are at first met with criticism and then years later, with an offer from the government. IAS officer Ashwat is appointed to lead an operation to test and develop nuclear weapons. The presence of spies from the US and Pakistan puts them into both mental as well as physical challenges.
23. Manikarnika
Manikarnika, popularly known as "Jhansi Ki Rani", is known for her valour. She married the King of Jhansi and claimed his thrown when he died. She did not bow down to the East India Company when they tried to take over her kingdom. Her rebellion soon turned into a revolution against the British rule. She is remembered for her bravery.
24. Mission Mangal
"Mission Mangal" is a newly released film that is loosely based on the life of scientists at ISRO who contributed to the Mars Orbiter Mission. It was released on 15th August, India's Independence Day.
25. The Ghazi Attack
This movie is based on a real-life incident in 1971 when an Indian Naval submarine, S21, intercepts a Pakistani submarine, PNS Ghazi, during routine surveillance and thwarts its mission of destroying INS Vikrant. Pakistan failed in its mission to destroy the Indian submarine while India not only defended itself but also succeeded in destroying PNS Ghazi.
26. Phantom


Phantom is an action thriller directed by Kabir Khan. The story is about two people who go on a secret mission to strike out the 26/11 suspects. The duo consisted of Daniyal, a disgraced Indian soldier, and Nawaz, who works for an American security agency.
27. Kya Dilli Kya Lahore
This movie is set in 1948. Two soldiers from either side of India and Pakistan have survived the cross-fire on the Indo-Pak border. One soldier is from Pakistan but has his origins in India while the Indian soldier finds his roots in Pakistan. Both of them engage in an unusual connection with an unforeseeable end. It is a funny take on the India-Pak relationship which makes it a good Patriotic Hindi Movies.
28. Tango Charlie
Tango Charlie is a 2005 Indian Hindi war film written and directed by Mani Shankar. War breaks out between India and Pakistan and riots ravage North India. Tarun and his battalion are asked to go to Kargil, where he faces a challenge that will decide his fate.
29. Ab Tumhare Hawale Watan Saathiyo
Kunal unwillingly joins the army to maintain his family's tradition and soon finds himself fighting ruthless terrorists who want to destroy the peace and harmony between India and Pakistan.
30. LOC Kargil
One of the most iconic Patriotic Hindi Movies. LOC Kargil is a 2003 Indian historical war drama film based on the Kargil War fought between India and Pakistan. The soldiers of the Indian Army try to locate their patrol officers after they learn that Pakistani troops are crossing the Line of Control. A fierce battle then ensues between the two nations.